New Life Resolutions Update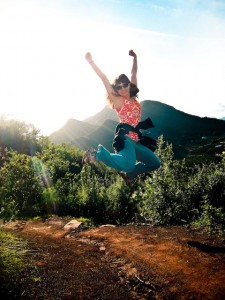 First I want to thank all of your for your kind comments on Friday's post.   I didn't sit down to write about my past mental illness.  I had planned to just post the playlist and (as usual) I got carried away.  I was very nervous about letting that skeleton out of the closet free to roam cyberspace but I decided I wanted to share my story of hope for anyone who stumbles across my little corner of the internet.  Thank you again for the kind words.
It's March first so I thought I'd do  a quick little  update on my News Year's (Life) Resolutions.
Eat only whole foods until July.  Here are my slip ups.
1. Corn chips at a Mexian restuarant. (We won't talk about it.  Let's just say I had enough to feed a small village.)
2. Pizza this weekend.
3. A cheetoh.  Yes A Cheetoh. Someone was eating them I grabbed one and inhaled it before anyone could even see it, so it doesn't count.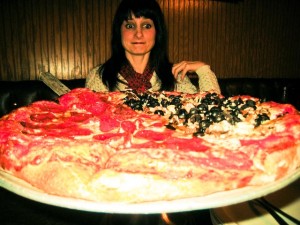 I'm okay with this.  In fact, in some ways I'm happier about my consistency rather than perfection because when I'm trying to be perfect I'm also quite a pain in the azz.  Not too mention, I'm too hard on myself.  Saturday night, went out for pizza to celebrate our taekwondo tests.
Originally, I had thought I could just order a salad but….   The good news is that I ate until I was full (2 pieces) then stopped.  Of course, I had to sit on my hands but I STOPPED!!!!  Friends, if you know me this is nothing short of a MIRACLE.
Later that night, Brent made homemade coconut ice cream.  I only had one bowl!  Score again!  (Although I decided to have a bowl for breakfast but we won't talk about that.)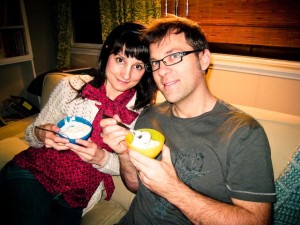 Train for the RKC
This is going well. I still haven't registered because I'm a little nervous.  They only have a 70% pass rate.   I got thrown off my Enter the Kettlebell workout schedule last week but I reminded myself that it's a flexible schedule and I did get all my workouts in.  Saturday, was supposed to be moderate intensity day but I think I pushed a little too hard as I'm still sore today.  I used to train to failure every time but since I've been reading up and practicing kettlebells under Doug Nepodal's direction my position on this has changed.
Daily reflection and prayer.
I'm about 50/50 on this. This morning I started off the day with my Bible reading.  I would like to read the entire Bible this year and I'm already behind. I did it once about 5 years ago and learned so much.  Even if you don't believe the Bible is "God's word" it's still an amazing piece of literature and worth reading.
Learn to use a curling iron.
I think I've curled my hair once since January and it didn't turn out so hot.  Except my fingers.  I burnt them.
Sunday, we went on a hike.  I was sore from my Enter the Kettlebell workout so I considered it an active rest and with 3 boys under the age of 10 on a muddy trail believe  me it was ACTIVE.
I ended the weekend by making myself motion sick by dancing like a typhoon to Arcade Fire in my kitchen.  It's a good life.
Hugs and High Fives,
Jenn
If you enjoyed this this post please Subscribe to the RSS Feed.
Sign up for up to have posts emailed to your inbox.
Pin It