"Italian Stallion" Salad Dressing
This is really good and even better, it's really good for you!  It will have you looking as lean as the original Italian Stallion in no time!
4 tbs of olive oil
4 tbs of fresh squeezed lemon juice
4 tbs of raw-unfiltered apple cider vinegar
1 tbs of dry mustard
1 tbs of Worcestershire sauce
4 garlic cloves (minced)
Put all of this in a bowl or bottle and shake!
Serve on top of grilled chicken, romaine lettuce, and baby tomatoes.
Makes approximately 6 servings each about 85 calories, 9 grams of fat, 2 grams of carbs and 0 grams of protein.
And just because I can't help it!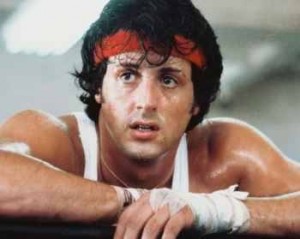 Pin It