Powder Seekers
We had a good amount of unexpected snow last week which meant more time than usual on the mountain and less time for the computer.
There is nothing quite like riding in powder. It feels like like floating.
Exhilarating. Freeing. Soul soaring.
We are powder seekers.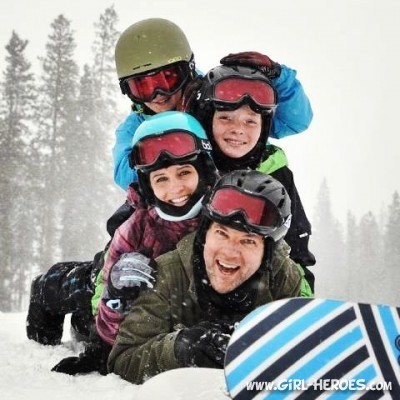 And we fit together "like legos".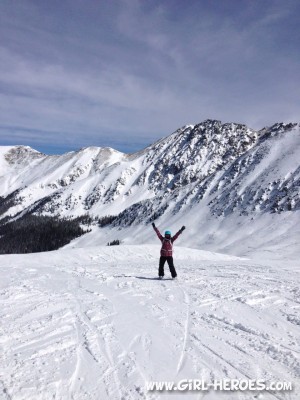 We finally made it out to A-Basin one morning last week….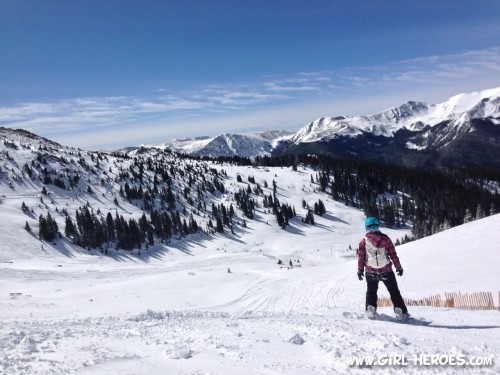 …where we found some more fresh powder.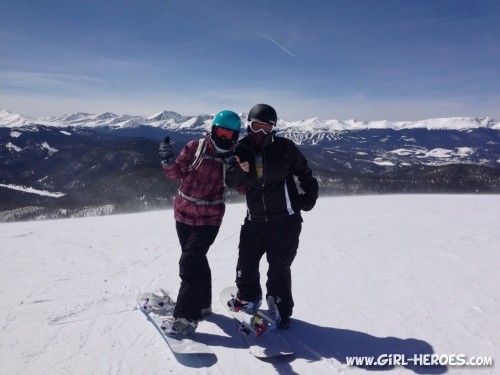 We went with my new Australian friend, Helen. I met her in my snowboard class the week before. After A-Basin in the morning, we went to Keystone to ride for the afternoon.

Later in the week, we went riding with some of our fellow gypsy friends. We called this shot "Pieter and the Shredders".
There was falling and laughing.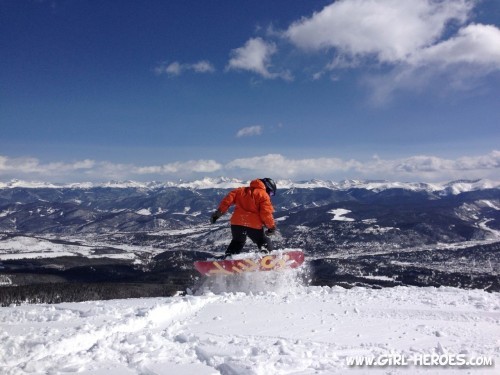 And jumping.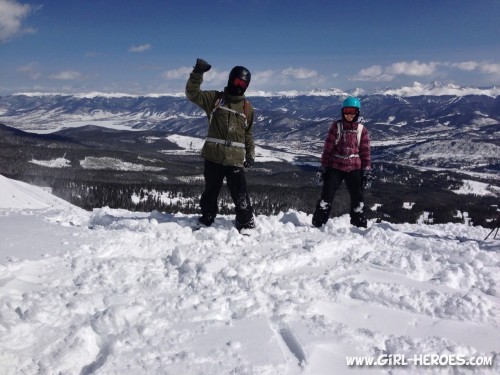 And cheering for those of us (ahem) who were more timid on the double black diamonds.
This is me riding down Whale's Tail, one of the easier double blacks, for the first time. (As you can tell) I'm not an awesome snowboarder but I have a TON of fun! I think this was my favorite run of the season so far!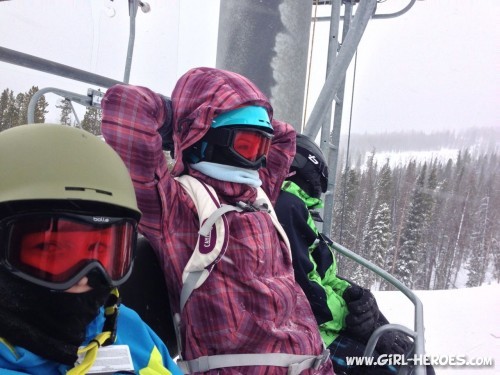 Just hanging out with the two coolest little boys I know.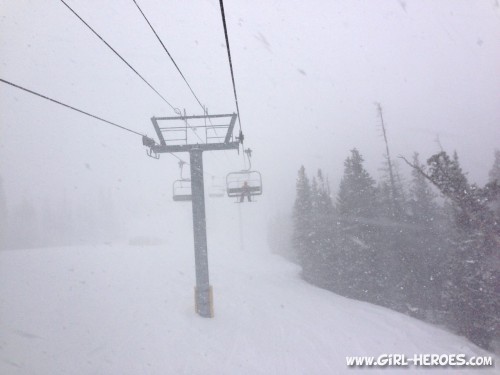 We are leaving the mountains in three weeks from today. It's going to be bittersweet but I'll tell you this: I'm looking forward to flip flops.
So yeah I got a lot of riding in last week. I also got in my regular strength training workouts.
Monday – Strength Training and Snowboarding
Tuesday – Snowboarding
Wednesday – Strength Training
Thursday – Snowboarding
Friday – Strength Training and Snowboarding
Saturday – Snowboarding
Sunday – Rest (I needed it!)
I'm also still on track with my step goal for the year. Last week my daily average step count was 10,589.
While it looks like a really happy week, I was actually struggling with some minor depression. I managed to push through but it wasn't easy. Five years ago it would have knocked me out and I would have been in bed all week. Nowadays, I know that getting outside and working out help me more than any sort of medicine.
Finally on Friday after a week of off and on sadness, I went to the gym and just for fun tested my pull up. Much to my surprise I did one. Then I did two more! I had lost my pull up a few months after we moved into the RV. Over the summer I got a portable pull up bar and set a goal to get my pull up back. It feels so good. Nothing makes me feel as strong as being able to do pull ups.
Lastly, I wanted to share a great experience I had with a company, Ladies Only Sportswear. I finally decided to purchase a couple of Handful bras and when I received them two days later (crazy fast shipping) one of them was cut strange. I contacted customer service at Ladies Only and they sent me another bra right away no questions asked and covered the return shipping for the defective bra. I'm loving my new Handful bra and right now Ladies Only has them for 20% off and free shipping.  (I'm not an affiliate or anything. I was just super happy with their customer service that I wanted to share!)
Well that's it! I hope you had a great week!
Hugs and High Fives,
Jenn
Keep up with my kettlebell workouts, real food recipes, and more in one of three ways! 1. Sign up to have posts emailed to your inbox. 2. Subscribe to the RSS Feed or 3. "like" Girl Heroes on Facebook. Simple dimple!
Pin It