Strength and Conditioning Workout – Maryland
Kettlebells are popular not only because they are portable (Take them to the beach and workout with wild horses? Yes please.) but because they give a good strength and conditioning workout.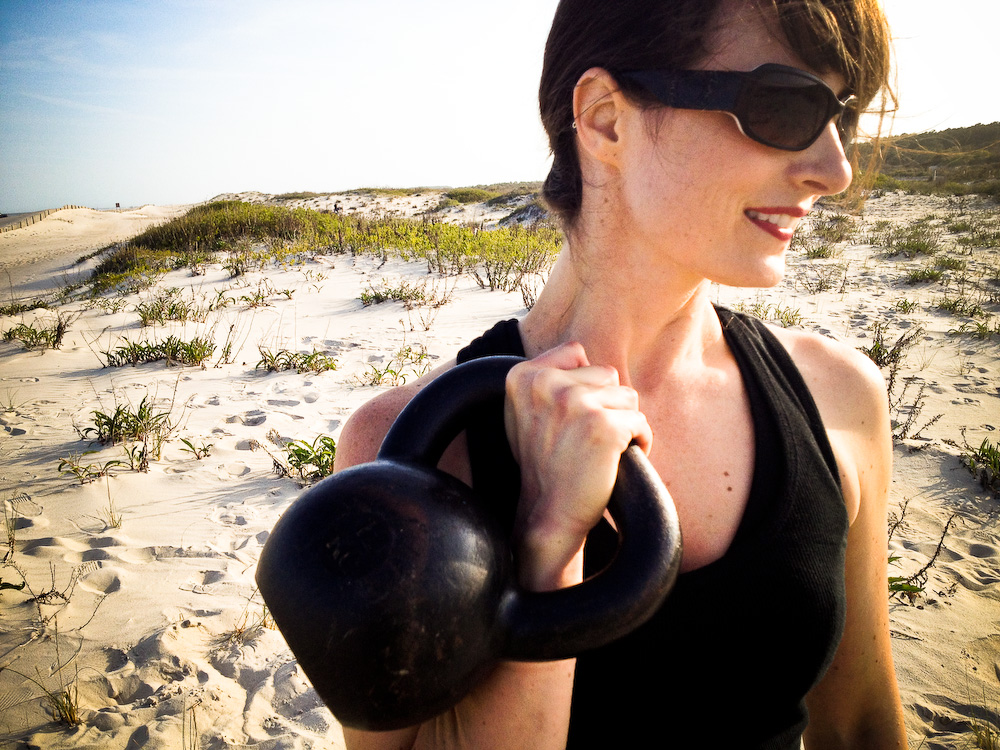 This kettlebell workout (geared for beginners because Maryland was one of the original 13 colonies) has two parts.
Part one focuses on strength. Part two focuses on conditioning. Both parts consists of basic kettlebell exercises.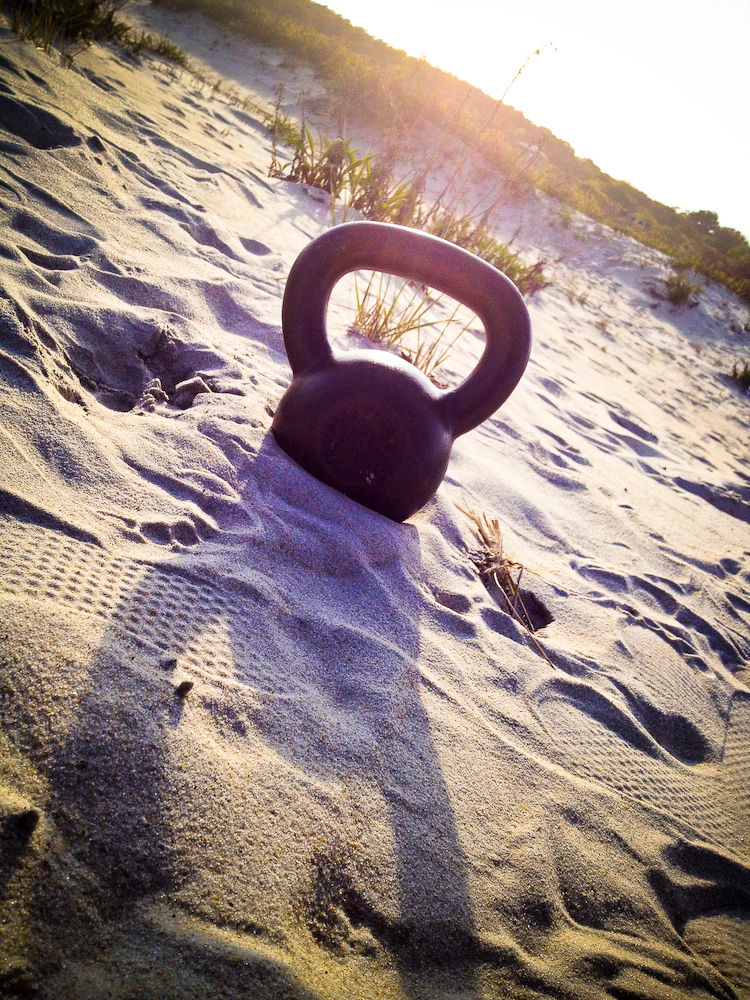 Kettlebell Strength and Conditioning Workout
Part One
1a. Suitcase Deadlift 5-8 reps
1b. Military Press 5-8 reps
Repeat 2-3x
2a. Goblet Squat 5-8 reps
2b Single Arm Rows 8-10 reps
Repeat 2-3x
Part Two
1. One handed swing
2. Hot Potatoes
3. One Handed Swing
4. KB Toss
Set a gymboss or use a timer for 30/30 sec or 40/20 sec work to rest intervals
Repeat circuit 2-4x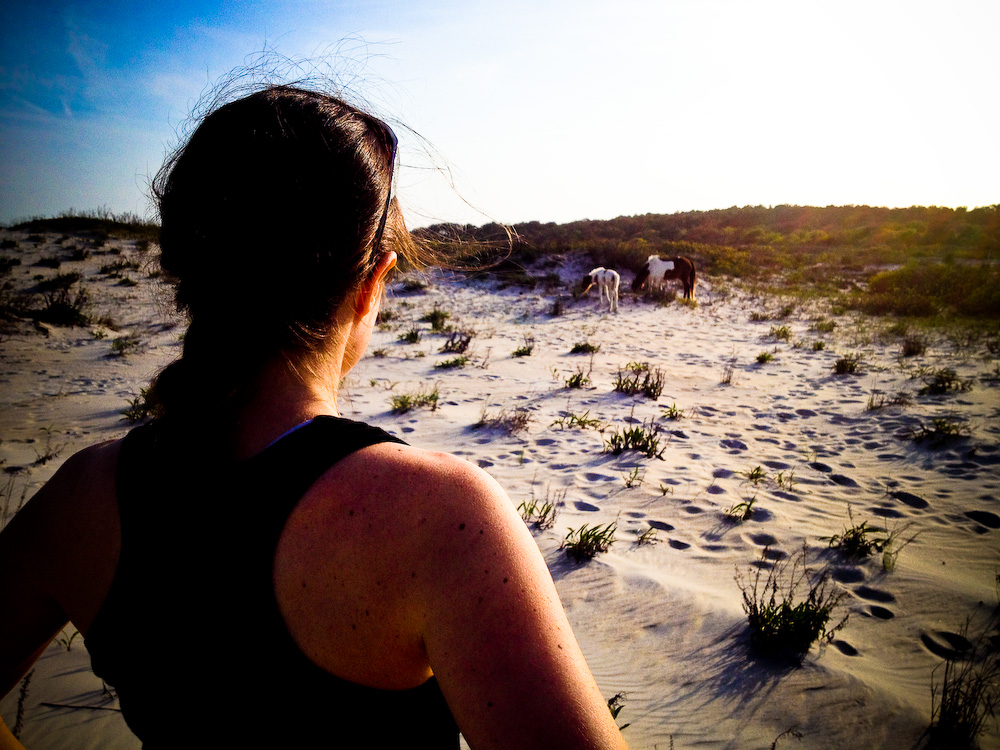 We shot this kettlebell video on the Maryland side Assateague Island. So far out of all the places we've visited Assateague National has been one of my my favorites.
It's not very often that my fitness blog and my travel blog line up. If you are interested I just posted about our day on Assateague Island with lots of pictures of wild horses. It's a horse lovers heaven. (WARNING: I'm a little over the top when it comes to horses, i.e., weird horse girl.)
Do you like strength and conditioning workouts? Or do you prefer a separate workout for strength and a separate workout for conditioning?
Hugs and High Fives,
Jenn
Keep up with my kettlebell workouts, real food recipes, and more in one of three ways! 1. Sign up to have posts emailed to your inbox. 2. Subscribe to the RSS Feed or 3. "like" Girl Heroes on Facebook (Be sure to click "subscribe" if you want posts to show up in your feed.) Simple dimple!
Journey with our family on the road at New School Nomads as we travel fulltime in RV through the United States!
Pin It