Sapodilla Smoothie
When I was at the Robert is Here fruitstand, I saw a new-to-me fruit called Sapodilla.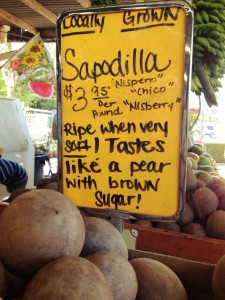 Mistaking them for potatoes, I would have walked past had I not read the sign.  "Tastes like a pear with brown sugar!" What??? Yes, please!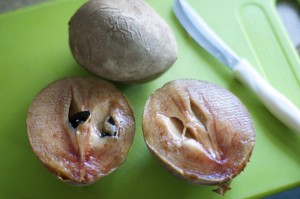 Brent and I ate most of them plain for dessert. Sapodillas are soft and creamy. They remind me of a pear flavored pudding with brown sugar. Perfect for a smoothie.
Sapodilla Smoothie
2 Sapodillas
1 Frozen Banana
1 Cup Plain Yogurt (I use whole fat)
1/2 Tbs Maple Syrup
1/8 Tsp Cinnamon
Large Handful of Ice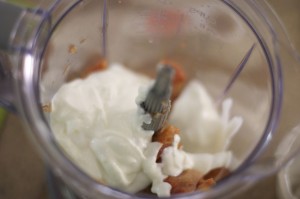 Throw it all in a blender and blend until creamy.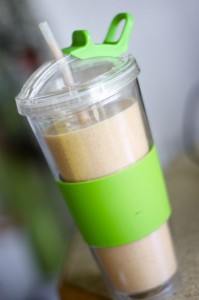 Makes one EXTRA large smoothie or two medium smoothies.
Anyone else ever tried a sapodilla? We are heading up to North Carolina soon. Anyone have any advice as to what to see or do? Any good local foods we should try?
Thank you for the kindness regarding my last post about breast cancer. Your support and encouragement were sincerely uplifting. I'm going to do my best to not think too much about it. There isn't much I can do until we get back to Ventura in the fall. In the meantime, I going to put my energy into being present with my family and not lost in worry.
Hugs and High Fives,
Jenn
If you enjoyed this post you can follow one of three ways! 1. Subscribe to the RSS Feed 2. "like" Girl Heroes on Facebook, or 3. Sign up to have posts emailed to your inbox. Simple dimple!
Check out our family's adventures being inspired to follow you dreams at New School Nomads as we take a year long RV road trip through the United States!
Pin It