A Tale of Two Organs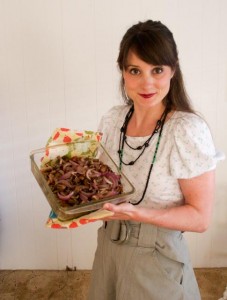 Intense workouts?  Vintage inspired Tulle clothing?  C.S. Lewis?  Beef heart?  Liver?
Yes, yes, yes, yes, and I guess…well..yes.
I wasn't surprised when I found out blogger buddy, Charlotte from The Great Fitness Experiment (who happens to be one of the the funniest and most talented writers I know) and I had "matching organs" in our freezers.  After all, we already have numerous unintentional matching outfits. There is really not that much of a difference.  Outfits? Organs?  Ummm…they both start with "O".
So we decided to have a little fun and cook up our organs (that sounds odd) "together" all while wearing one of our matching outfits.
The Heart
First, I started with the heart.  After all it's really just a muscle like steak.  Right?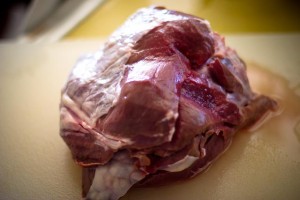 So why not make beef heart steak fajitas?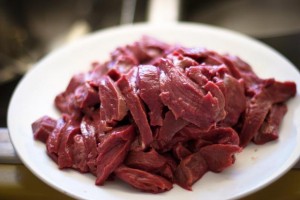 I sliced it up…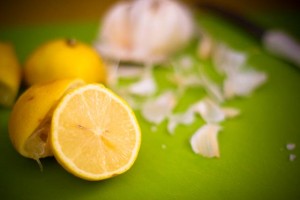 ..and marinated it in 1/4 cup lemon juice, 1/4 cup Worcesterhire sauce, 5 cloves garlic,1 tablespoon of dried oregano, 1 teaspoon cumin, and 1/4 teaspoon of cayenne.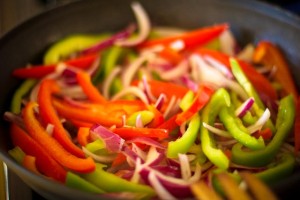 Then I sautéd onion and bell peppers reminding myself the whole time.  "It's just steak."
In another pan, I sautéed the heart "steak".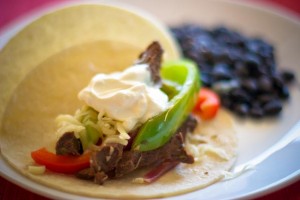 I served it to my family in corn tortillas with black beans and sour cream.  (A spoonful of  sour cream helps the beef heart steak go down.  The beef heart steak go down.)
The boys didn't even notice there was a difference from our usual fajitas until Brent kept saying, "This sure is hearty." Hilarious. Thing 1 one caught on and refused to eat another bite despite saying, "This is pretty good." five minutes prior.
I enjoyed it and even ate the leftovers the next day in a salad.  I'm happy because beef heart is very nutrient dense.  It contains many vitamins and minerals but I'm especially excited about (doesn't everyone get excited about nutrients?) high concentration collagen, elastin, and CoQ10 which are important for youthful skin health.
However, my excitement over nutrients (and vanity) couldn't carry me through the next adventure….
The Liver
You know when you can't decide what to wear to a party and opt for a classic little black dress just to be safe?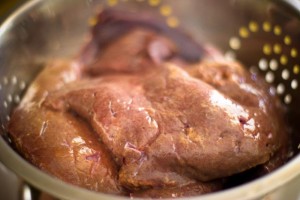 Well, I decided to take the same approach with the liver.  Everyone has heard of liver and onions.  It must be a classic for a reason?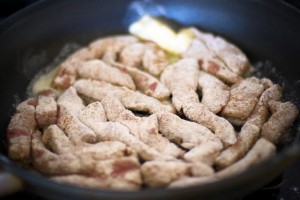 I sort of followed the directions for liver and onions in my favorite cookbook Nourishing Traditions: The Cookbook that Challenges Politically Correct Nutrition and the Diet Dictocrats
and ended up with a dish of breaded liver topped with onions and mushrooms.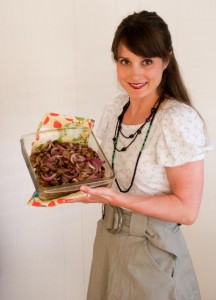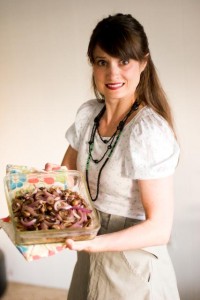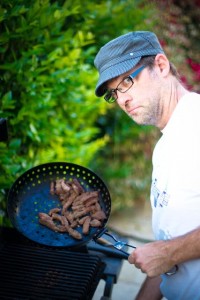 I called Grill Hero to the rescue and he grilled up the other half of that sucker.  (I think it may have really been an elephant liver.)
Not even Grill Hero could save the day liver. I took one bite and gagged.
I really really wanted to like it.  Liver is supposed to be wonderful, magical, and supremely healthy (Asssuming you get it from a free range, grass fed, yadda yadda yadda, cow which we did.) and this wouldn't be the first time I tried something crazy unusual in the name of health.
But I just couldn't do it.
The smell, the texture, the thought, but mostly the aftertaste.  Nobody warned me of the aftertaste which tasted like my 2-year-old-never-been-washed taekwondo sparring gear smells.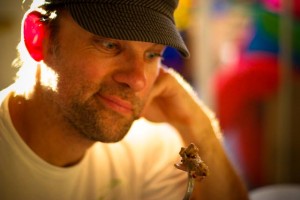 It wasn't just me who didn't want it.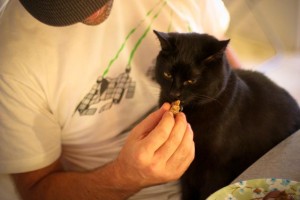 Hmmmm????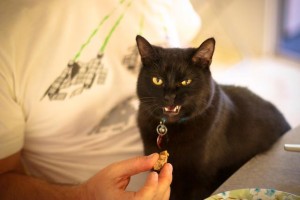 "WTH, human?"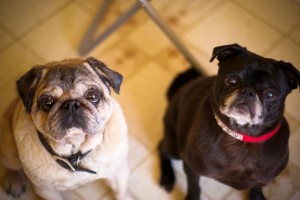 These guys on the other hand, "More please?"
I thought I was adventurous serving organs to my family.  Check out Charlotte!  She went as far to serve organs to visiting missionaries!
Have you ever cooked any organ meats?  Any advice for making liver more palatable?  I really want to like it!
Hugs and High Fives,
Jenn
Check out our family's adventures at New School Nomads as we plan to take a year long road trip through the United States!
If you enjoyed this post you can follow one of three ways! 1. Subscribe to the RSS Feed 2. "like" on Facebook, or 3.  Sign up to have posts emailed to your inbox. Simple dimple!
Pin It