Fluffy Friday – What the…!!!!!
Health seekers of all kinds are notorious for eating or drinking foods you don't typically find on the grocery store end cap.
Chia seeds, goji berries, quinoa, kombucha, bee pollen, yerba mate, cocoa nibs, brewers yeast….
It's true.  Peek into any health nut's kitchen and you probably find something "different" (and often expensive).  I'm mean who doesn't want to load up with a nuclear sized dose of anti-oxidants to put those free radicals in their place sometimes at the expense of taste.
So when my mom got this for me I had a good laugh.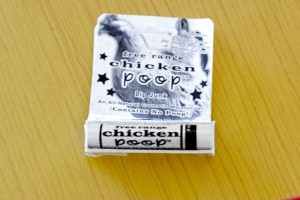 Free Range Chicken Poop Lip Junk
(lip balm with a sense of humor)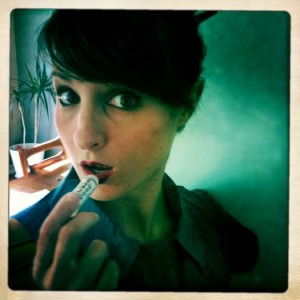 Really, it's not so bad.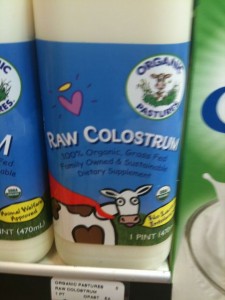 I think the most unusual thing I've bought was raw colostrum.  It also happened to be the nastiest.  (Although in all fairness, I don't think it's meant to be drank straight.)  It's supposed to be super amazing good for you…but…I do have my boundaries and drinking things that taste the way baby spit up smells is one of them.
What is the most unusual "health food" you have bought or tried?
Hugs and High Fives,
Jenn
If you enjoyed this post please Subscribe to the RSS Feed
or
Sign up to have posts emailed to your inbox.
Pin It