Planning for Monday
It's Monday.
(Deep breath.)
It's going to be a good week.  Right?
Yes.
I'm planning on it anyhow.
Speaking of plans I've made two.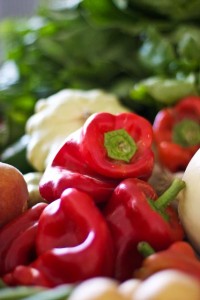 Meal Plan for the Week

(Lunches are leftovers or salads.  Almost always.)
Monday – Hamburgers/Grilled Potatoes/Salad
Tuesday – Citrus Chicken/Salad/Grilled Squash
Wednesday – Broccoli Beef (Brent made up a wonderful recipe that I must share soon.)
Thursday – Squash Casserole
Friday – Greek Salad
Saturday – Crock Pot Chicken with Veggies/Salad
Sunday – Roast with Veggies/Salad
Last week, I picked up another  quater of a steer and we have SO MUCH beef right now it's a little crazy.   I'm kinda-sorta worried we won't be able to eat it all before we take off on the road.  So if a lot of beef shows up on my blog that's why.
Training Plan For the Week
My kettlebell class at the gym is part of a functional fitness program.  I've decided I'm going to take advantage of my instructor perks and take some of the classes.  I've been working out alone for two and a half years so this means I won't be counting dew drops on the grass is going to be an adjustment.
Monday – Kettlebell Workout (On my own)
Tuesday –  TRX/Taekwondo
Wednesday – Functional Training Class/Taekwondo
Thursday –  Sparring (which is really a HIIT workout)
Friday – Functional Training Class/Taekwondo
Saturday – TRX or Rest
Sunday – Rest
********************************
I wish I could report that my Kick Start Kick the Sugar Challenge is going awesome.  It's not.  It's going just ok.  I should of called it Kick Start Reduce the Sugar Challenge.

However, there are two weeks left and I'm planning to finish because that simply finishing (consistency) is more important than perfection.
I've just not been terribly motivated in the areas of food and fitness lately.  Does that every happen to you?
I'm calling it life.  And calling it good.
Do you workout in groups or alone?
"I'm a loner, Dottie.  A rebel…" but maybe that will change with these classes.  

(Oh man did I ever love Pee Wee's Big Adventure.)
Did you love any dorky movies growing up?
Hugs and High Fives
Jenn
Check out our family's adventures at New School Nomads as we plan to take a year long road trip through the United States!
If you enjoyed this post you can follow one of three ways! 1. subscribing to the RSS Feed 2. "like" on Facebook, or 3.  Sign up to have posts emailed to your inbox. Simple dimple!
Pin It