Date Night by Candlelight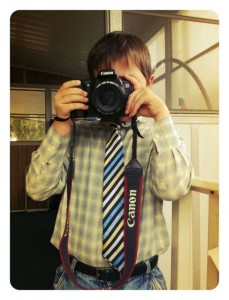 Brent was out of town this week with Thing 1  sleeping on the ground (He he!) at Boy Scout Camp.
So it was just Thing 2 and I for most of the week.  Not unlike our road trip in April.
Tuesday night, instead of going to taekwondo I decided we should take the night off to spend some special time together.  Thing 2 and I decided to dress up (the tie was his idea), cook, and have a candlelight dinner together.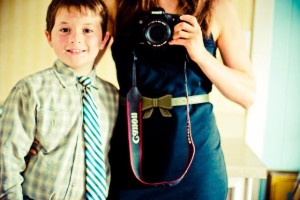 We decided to document the occasion.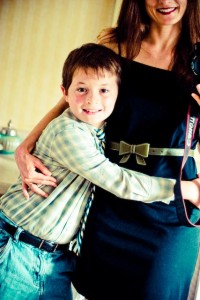 We almost got mommy.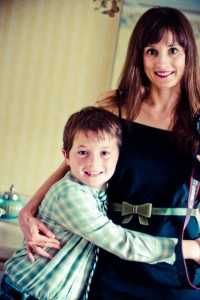 There's mommy looking a little frazzled but what else is new!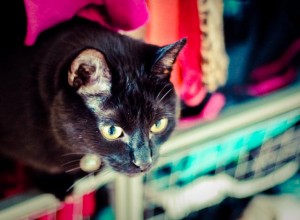 Meow Cow peeked out of my closet his fortress to see what all the fuss was about.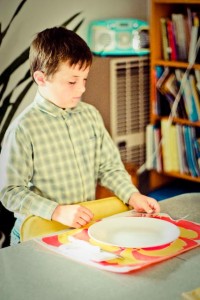 Thing 2 set the table….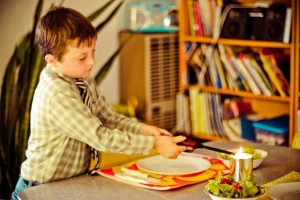 …and lit the candle.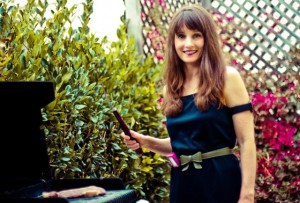 I grilled the steak.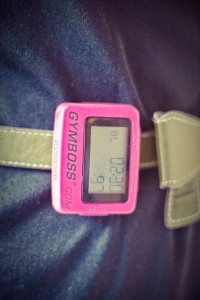 Why yes!  That is a Gymboss on my belt.  Who needs a kitchen timer? Grill intervals anyone?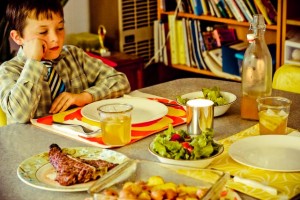 Then we sat down for our dinner of steak, roasted potatoes, and salad.
What can I say? He's a man of picky fine taste.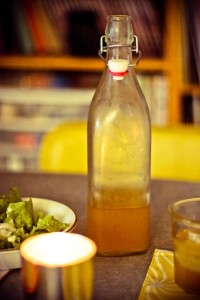 We popped open a bottle of water kefir.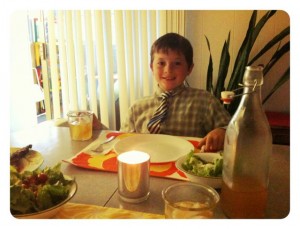 And enjoyed ourselves.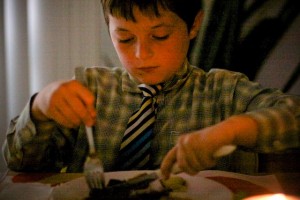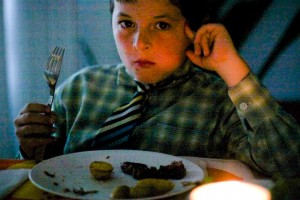 These are memories I want burned into my brain heart forever.
Hugs and High Fives,
Jenn
If you enjoyed this post please Subscribe to the RSS Feed.
Sign up to have posts emailed to your inbox.
Pin It