Crafts Service Workout
Brent is shooting some children's music videos today and tomorrow.  Like last year, I've been hired to do "crafts service".  Like most normal people, I brought my kettlebells along and slipped away for a workout.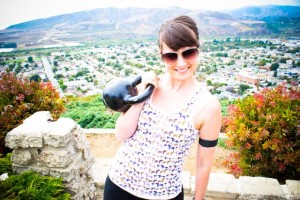 While Brent was doing this…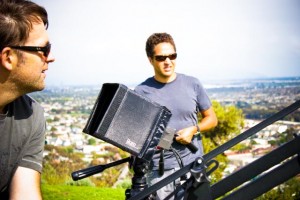 …I was  doing this.
(Don't tell him.)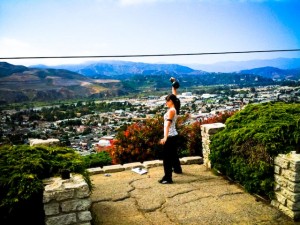 The Gym
12 kg Kettlebell
16 kg Kettlebell
Workout Journal and Pen
iPhone Gymboss App
Bodybugg (Gowear Fit) Display  (more on that later)
(the cigarettes were not part of the arsenal)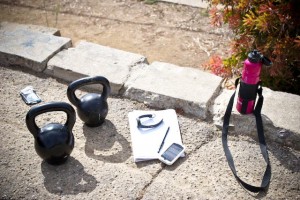 The Workout
Clean and Press Ladder – 4 rungs x 4
100 Kettlebell Highpulls
1 Round of Tabata Squats
4 Hill Sprints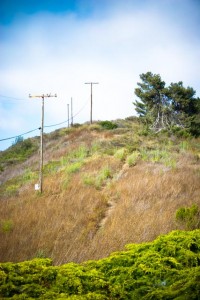 I sprinted (jogged) up the trail to those two poles that are close together.  It may not look very far but trust me the lactic acid buildup was BURNING when I got to the top.
On the way up I passed these.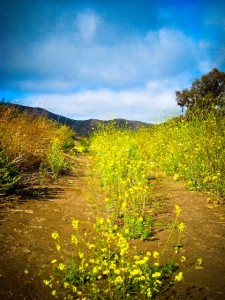 When Brent was done I thought is would be good for him to walk up with me once before going home.  You know so, I could burn a few more calories,…err…he could decompress.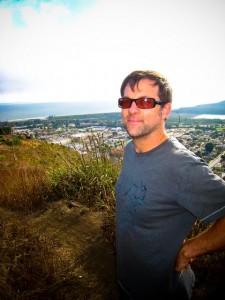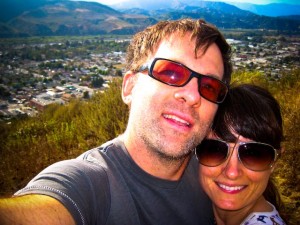 Hugs and High Fives,
Jenn
If you enjoyed this post please Subscribe to the RSS Feed.
Sign up to have posts emailed to your inbox
Pin It