Strong Man.
Today was an awesome day.
We had a peaceful morning schooling.
I got dressed by noon.
My husband shaved.
(nothing like kissing a smooth face)
I also got in a few kettlebell swings.
I've been wearing cut off tube socks "gloves" on my hands the last few days.
(I ripped a callous off on Monday.  I'm not sure why I forgot to share something so pleasant.)
Today Noah Thing 2 saw my gloves while I was swinging and his eyes lit up as if I was holding an AK47.
"Will you make me some of those?"
Since I do steal his socks to make my "gloves" I had no choice.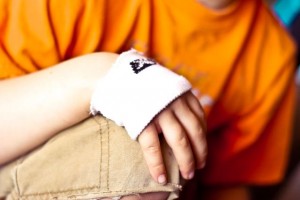 As soon as he had them on he informed me he was going out to the garage "to workout".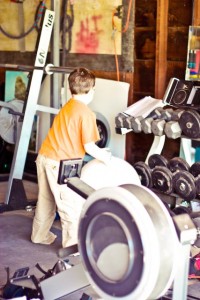 First he bounced the stability ball.
(Don't be jealous of my classy high tech gym)
Then things got serious.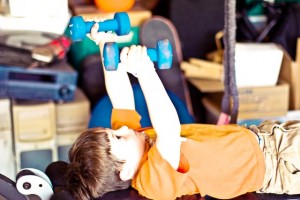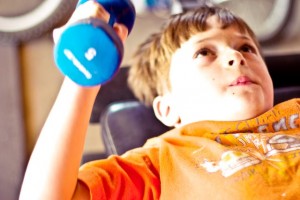 I have no clue where those 5 lb dumbbells came from.
😉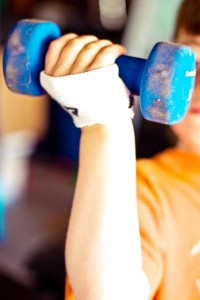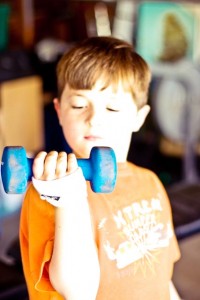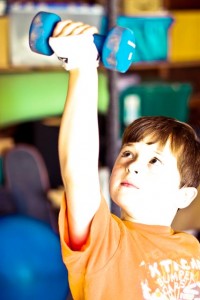 He finished his workout and we exchanged high fives.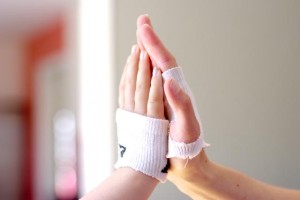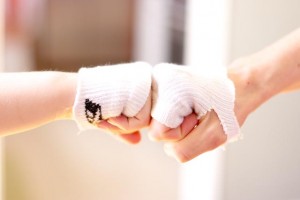 Mother and son tube sock "gloves".
Hugs and High Fives,
Jenn
If you enjoyed this this post please Subscribe to the RSS Feed.
Sign up for up to have posts emailed to your inbox.
Pin It