Green Eggs and French Toast
Today is Dr. Suess' birthday so I got the BRILLIANT and FUN idea to surprise my kids with green eggs and french toast (we try not to eat pork) for dinner.
Who doesn't love breakfast for dinner!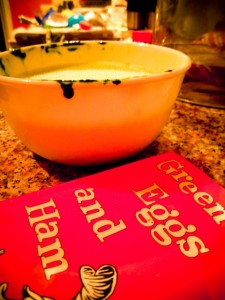 Green eggs and additives.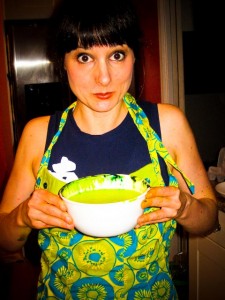 I skipped around my kitchen imagining shrieks of glee when the boys walked in to the kitchen and saw…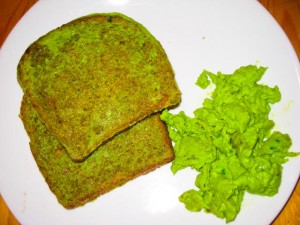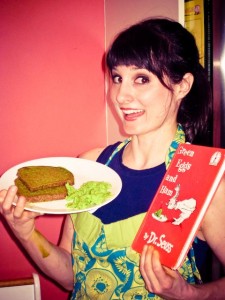 "What a fun mom!" I thought proudly anticipating their smiles.
Instead I got this…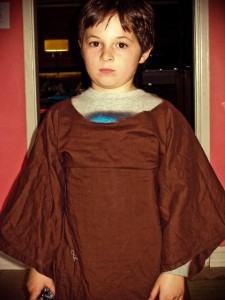 …before he turned around and walked out as if I had made green eggs and sauerkraut.
(Note: I did not dress him.  He was being a Jedi.)
I don't have a picture but my 9 year old was even less impressed.
I thought it would be fun to read Green Eggs and Ham during dinner.
They thought it was about as exciting as reading the closing stats of the S&P 500.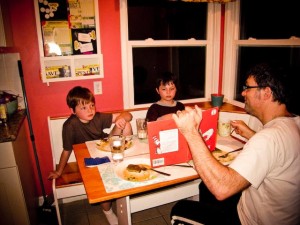 Yawn.
Seriously mom.
I guess I was about 3 years too late on this one.
But then…
Daddy used the scary man silly voice….
(Watch out for the lazer-eyed kitty.)
Ah ha!!! There are the smiles I was hoping for!
I'll say goodnight with a quote from my favorite Dr. Seuss Book, Oh the Places You'll Go–
"Today is your day! Your mountain is waiting. So… get on your way."
Thanks for the inspriation and smiles Dr. Seuss.  Happy Birthday!!!!
Hugs & High Fives,
Jenn
If you enjoyed this this post please Subscribe to the RSS Feed.
or
Sign up for up to have posts emailed to your inbox.
Pin It