The Great Sugar Experiment. Chapter 3.
As some of you know I had a secret affair with the Stay Puft Marshmallow Man. A serious sugar addiction. On December 31st, 2007, I decided I would not eat candy, cookies, ect. for a year.  A year rolled by and I surprisingly kept my promise to myself.  So I decided to spend another year feeling angry and self-righteous about giving up refined sugar. 😉 Two birthdays without cake.  It wasn't an easy decision to make much less keep but now I see how truly liberating it was. Yes, I said was.
I've been so busy settling back in from our vacation I haven't had much time to blog but I did want to confess to you that I ate some traditional dessert for the first time on January 1st. I wish I could say it was a planned choice but it wasn't. My mom was making peanut butter icing for a cake and I stuck my finger in the bowl. Five times. Later at my grandma's house I paced for 10 minutes around the table where the cake sat in all it's creamy sweet peanut buttery glory and decided to have a few more fingerfulls of icing. It was heaven. I know. Some of you might be thinking, "Some icing? Puleeze! If you're gonna blow it make it count." Yeah, had I planned to eat refined sugar I probably would have done that but after 730 days of saying "no" it wasn't easy emotionally to splurge. I'll admit it, I felt guilt and failure over some icing. For about 10 seconds. Movin' on.
So am I going allow myself to eat desserts again? Yes and no. I realized that day, I'm only a package of Oreos away from my old habits because later I was in my mom's pantry "sneaking" packs of those nasty little chemical fruit snacks for children. Sad. You think if I'm going to have a "treat" I could do better than than that, right?  But I also realized I'd like to be able to enjoy sweet treats like cookies again. My solution? I am going to occasionally allow myself to eat cookies and desserts that are made with natural sugars, e.g. maple syrup, honey, ect,.  It will allow me to experience moderation without committing to moderation. How? It will take some effort if I want a dessert since I'm lazy, busy, and I don't like to bake. This choice fits right in with my mostly whole food lifestyle. I will still pass on candy bins at the grocery store checkout and on most cookies and desserts. But if I want ice cream, I can have ice cream providing I make it with natural whole food ingredients. In fact, I had my first bowl of homemade ice cream last night using this honey ice cream recipe topped with fresh blackberries. It was soooo good and I enjoyed every bite. Every. Bite. I wanted to take a picture but I was so excited to be having ice cream for the first time in two years that I forgot. Honestly, I wonder if I could have eaten myself into a coma but since we had only made enough for 4 people and it would have taken another hour and a half to make more I stopped after one bowl.
I'm nervous to be moving into this new chapter on my journey as a struggling but mostly recovered sugar addict. I'm testing my boundaries.  It's an experiment.  I'm aware I'm starting up a potentially very slippery slope.  Hopefully, I won't be neglecting my family because I'm tucked away in the kitchen baking maple oat bars 8 hours a day or passing out on honey wheat cookie dough.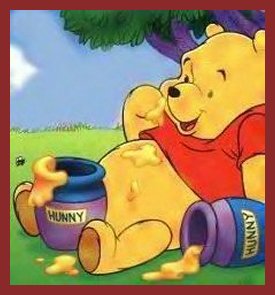 I've learned so much about myself these past two years in regards to my limitations and inner strength involving food. I've learned that most often I do best within strict boundaries. That's just me.  Moderation has it's place in my life but not when it comes to refined sugar. At least not yet and maybe never.  I've learned that I can go out for ice cream with my children without having a nervous breakdown. Or we can now stay home and make our own healthier version. I've learned that I don't have to celebrate with cake on my birthday but this year I might.  Hmmm…I should start thinking about coming up with a honey peanut butter cake recipe.
xoxo
jenn
If you enjoyed this this post please Subscribe to the RSS Feed.
Sign up for up to have posts emailed to your inbox.
Pin It