Valentine's Day and Vitamin D
I'm afraid I'm going to have to bore you for a few more weeks with more snow pictures as we have decided to stay in Colorado until mid April. The original was plan to leave March 1 but Colorado is much too beautiful and snowboarding is much too fun to leave quite yet.
Here are some highlights of last week.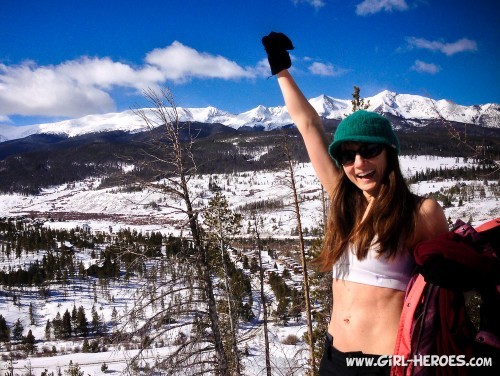 Getting some vitamin D.
It was warmer than it looks.
My skin has been covered for months and it felt so good to get some sun exposure and "breathe" on our hike. I almost blend in with the snow. I'll be this white come July too. 😉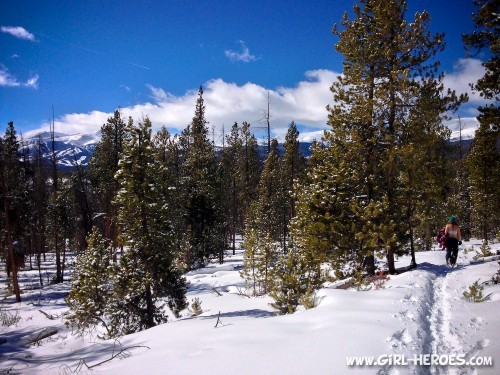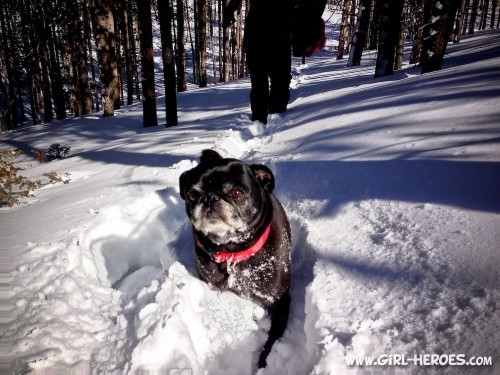 Nico loves to hike as well and holds her own. Nigel, our other pug, is getting too old to walk for much more than 20 minutes so he usually stays home unless we are just going around the block.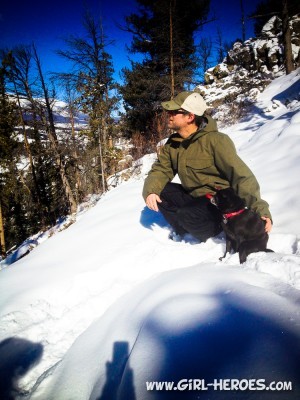 I surprised Brent with Nico as a Valentine's Day gift 9 years ago. They had a rough start, i.e. she chewed up the sprinkler system he installed, but they've become buddies over the years.
Speaking of Valentine's Day we don't really celebrate it. Never have. I don't have negative feelings towards it but I don't care about it either. This year we went to bed early and watched Amelia.
Today, however, is a very special day because it was 14 years ago today our crazy love story began.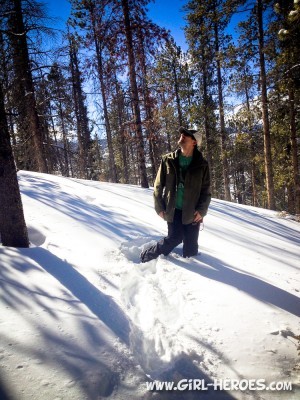 The snow got pretty deep in some places.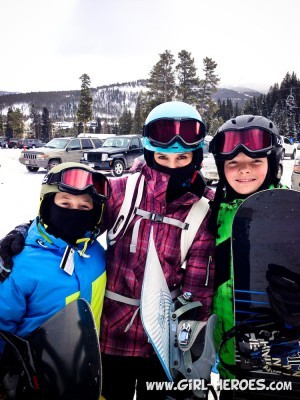 Other highlights were hitting the slopes with these guys for "P.E.". (I can't believe how tall Thing One is getting. It's sort of freaking me out.)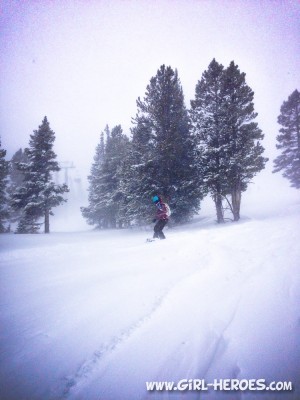 We had a powder day last Friday. It was cold but sooooo worth it. A real magic carpet ride.
I also had my first scary fall the other day. It was snowing so hard that I couldn't see very well. I was going faster than I should have been going and didn't see I was approaching a hill on the rolling terrain. By the time I realized I was going up the hill it launched me in the air and I landed where my neck meets my shoulders. The fall scared me more than it hurt. I may or may not have started sobbing.
My workouts went pretty much as planned for the second week in a row.
Monday – Strength Training
Tuesday – Snowboarding
Wednesday -Strength Training
Thursday – Snowboarding
Friday – Snowboarding
Saturday – Strength Training
Sunday – Chill
I also walked every day as well. My step count ranged from 6,975 to 15,518 per day.
On days we go to the mountain I don't typically snowboard all day. The nice thing about living a few minutes away from the lifts with a season pass is that I can head over for an hour or two and not feel bad about not using my pass.
I haven't made it back to yoga. I would love to but to be honest I don't like "stuffing" my days with activity. I get overwhelmed too easily. I do hope to make it back to a few classes but as of now I haven't.
How were your workouts this week? How do you get Vitamin D in the winter?
Hugs and High Fives,
Jenn
Keep up with my kettlebell workouts, real food recipes, and more in one of three ways! 1. Sign up to have posts emailed to your inbox. 2. Subscribe to the RSS Feed or 3. "like" Girl Heroes on Facebook. Simple dimple!
Journey with our family on the road at Newschool Nomads as we travel fulltime in RV through the United States!
Pin It