Girl Hero Dannii
Dannii is proof that small changes can have real lasting results. Three years ago Dannii began a journey to lose 98 pounds. Not only did she reach her goal she has maintained for over two years!
Danni lives in the UK with her husband.  She works from home as a freelance writer and an online researcher. Despite her sometimes 10-12 hour work days she finds the time to cook healthy food and workout. Dannii also writes her blog, Hungry Healthy Happy. Like the title suggests her blog is full of tips to reach your goals without losing your mind in the process!
Girl Hero Dannii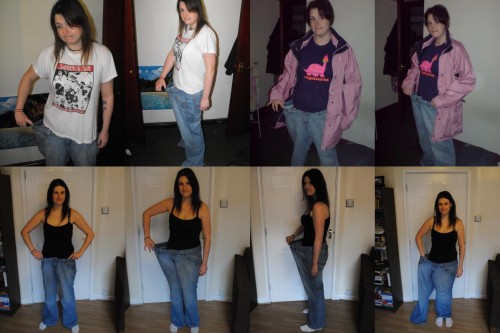 How does your lifestyle now compare to your lifestyle then? In other words, how do your before and after weight loss stories compare?
They are drastically different. My lifestyle before my weight loss was mostly sedentary and revolved around junk food. Constantly thinking when my next chocolate bar was going to be or what day we would be having a takeaway. It was a time filled with negative body image and a lot of unhappiness. Fast forward a few years and I am happier than I have ever been. I am active and I still love food and I still eat a lot, but I am eating things that are better for my body and most importantly I have found a balance. A balance between doing the things that I know will help me live longer and doing all the things that I enjoy too, like ocassionally eating cake and drinking wine.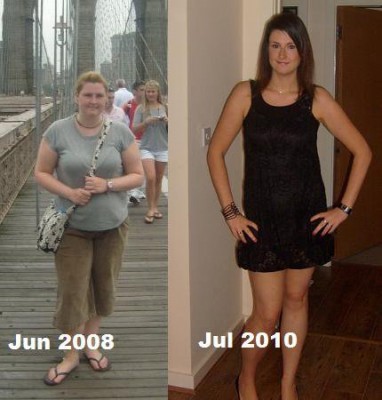 What was the catalyst for your journey to health?
I got the kick I needed when I had a health scare in 2008. I was unable to breathe properly and my heart was skipping a beat often (sometimes 10 times a day) and causing me to have huge panic attacks. After having several heart monitors fitted, I was told that I did have a "normal" mild heart condition that caused my heart to skip sometimes, but my weight was likely making it worse. I knew that I was slowing (or maybe even quickly) killing myself and I knew that I needed to change.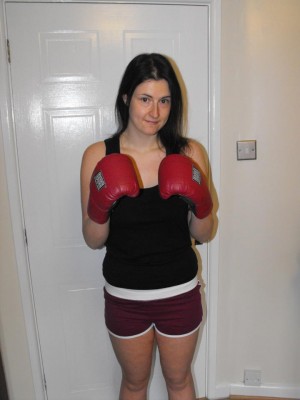 You started with gentle yoga, then swimming, and zumba. What do you do now for fitness?
Now I do a little bit of everything. To be honest, I am not one of those people who always loves working out, but I do always love how I feel after it. I get bored very easily, so if I don't change it up all the time, I probably wouldn't work out. So I usually do a different workout 6 days a week. I still do yoga, swimming and zumba, but I have also started running and I love doing kettlebell workouts. I also found a love of kick boxing – it is a great stress relief. 😉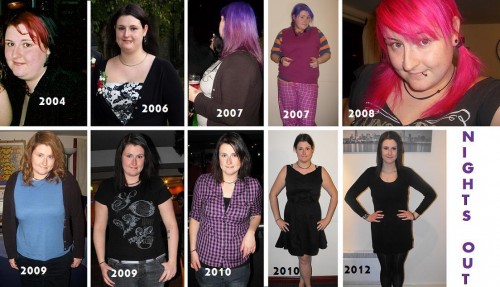 Did you hit more than one plateau on your journey to lose 98 pounds? If so how did you overcome the plateaus?
Yes, I hit several plateaus – some were a few weeks long. There are perfectly natural and I think they are your bodies was of preparing you for maintenance. I got through them by mixing things up. I did a few different workouts, ate some new foods, even upped my calories for a while and it got things moving again. Your body gets used to a routine, and you need to keep it guessing.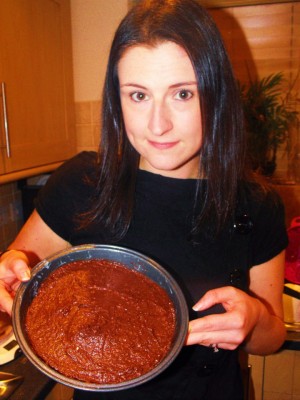 You've maintained your weight loss for almost 2 years. Many people find maintaining harder than losing. Any advice for maintaining?
I really do feel that for me, maintenance is harder than losing the weight was (not that that was easy at all). My main piece of advice would be to remind yourself that it is an adjustment. Your body has gone from you teaching it to lose weight, to you know trying to keep your weight the same. You might initially gain a little weight, but it will regulate itself again, just be patient. Maintenance is how your life is going to be, so you have some time to get used to it. Also, remember that once you reach your goal, you can't just go back to making the decisions you made before you started. There is not end point.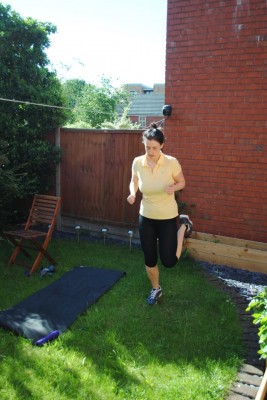 What motivates you?
My health is my biggest motivator. Feeling better about the way I look is an added bonus, but being able to do so many things that I couldn't do, like run up some stairs and feeling myself getting stronger every day makes it so worth it and it motivates me to keep going. I am also motivated to inspire others and show them that they can do it. The people that follow me on Facebook motivate me with their amazing achievements every day.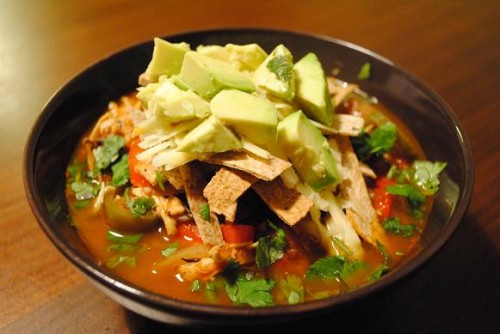 You discovered you love to cook! Do you have a favorite recipe you could share?
A favourite recipe? That is like asking someone to pick their favourite child haha. I think it would have to be my healthy chicken tortilla soup. I made it recently for the first time and it was a bit of a revelation. I LOVE Mexican food, and soup, so this was a big hit.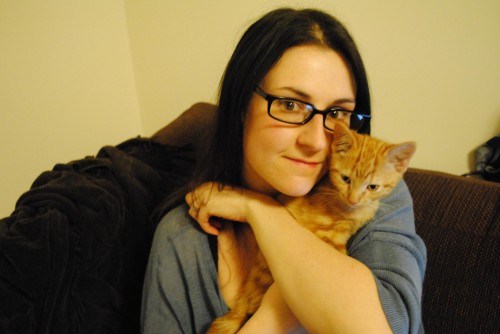 You've clearly changed on the outside but I'm curious if your journey affected the inside? In other words, did you change on the inside as well?
Changing on the inside is possibly the biggest change for me and one that not many people notice. People are wowed by the before and after photos, but if only they could see the change to my health and the change mentally, that would be what really wowed them. Apart from my improved health (lower blood pressure and cholesterol), I am just a much happier and positive person. I was the girl who always saw the worst in every situation and I would put myself down all the time and thing that I wasn't worthy of anything because of my weight. But, the truth is, I was worthy then and I am still worthy now. I am more than my body and my body is capable of more than I ever gave it credit for. It sounds cheesy, but I didn't change as a person when losing weight, I just discovered the person I really was.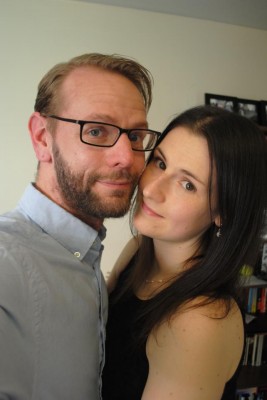 From your blog, "I'm not going to say it will be easy, but it WILL be worth it."  I love your honesty. In what ways is it worth it?
In what ways isn't it worth it would be the easier question (the answer to that would be financially, I buy too many clothes now haha). To be able to wake up every day and not get out of breathe by just getting out of bed or putting socks on and to finally have found a balance in my life. For me as well, it made me find direction. Inspiring and helping other people on similar journeys is my direction and I never would have found that is I had not of done it myself. It is hard work and you will be challenged every day and you will have some bad day, but at the end of it when you look at how far you have come, there are no words to describe how incredible that feels. I can wear any outfit I want, not just the one that covers me up the most and my heart and head are much healthier.
Thank you Dannii for sharing your story! You are an inspiration!
You can find Dannii on Facebook, Twitter, Pinterest, and of course her blog, Hungry Healthy Happy!
Hugs and High Fives,
Jenn
Keep up with my kettlebell workouts, real food recipes, and more in one of three ways! 1. Sign up to have posts emailed to your inbox. 2. Subscribe to the RSS Feed or 3. "like" Girl Heroes on Facebook. Simple dimple!
Journey with our family on the road at New School Nomads as we travel fulltime in RV through the United States!
Pin It