Travel Fit
Last week's kettlebell workouts spanned Vermont to Indiana. Like the previous week, I didn't really follow a schedule because we were moving so much. I just did what I could when I could.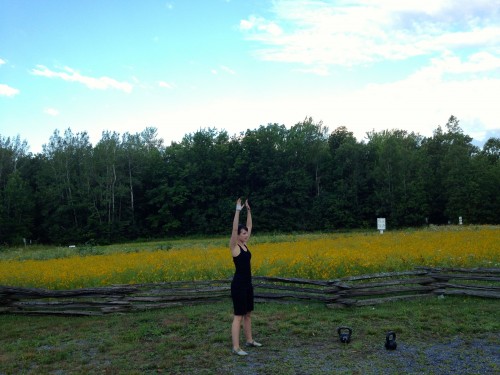 Sunday – Brent and I got up early to shoot my Vermont workout at the wild flower farm where we spent the night. I also started breaking in my new Vibram 5 Fingers.  So far I have mixed feelings about the frog shoes.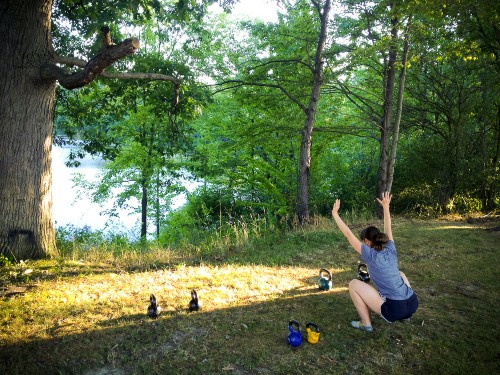 Tuesday–  This was my favorite workout location of the week. It was right behind our rv overlooking a lovely lake. Brent and I did a super short strength based workout. After two really hot days in New York it was wonderful to have a cool evening in Ohio.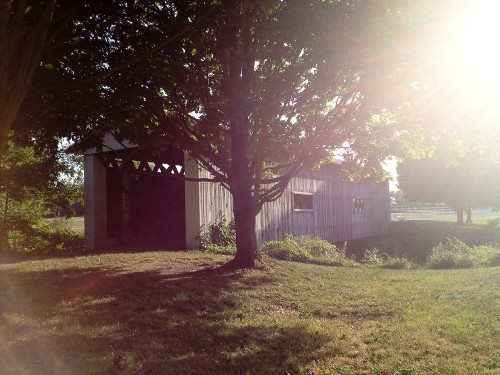 Wednesday – We shot my Ohio workout in front of this covered bridge.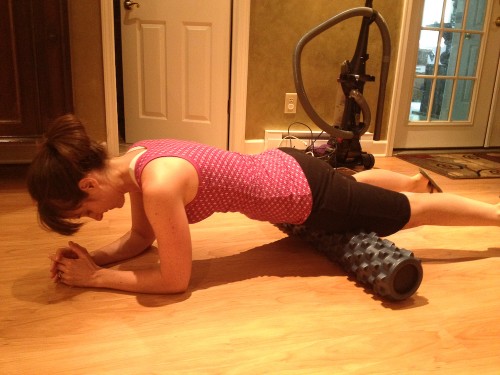 Friday – We made it to my parent's house. I decided to workout in their basement. It was pure luxury working out in air conditioning without bugs! Unfortunately, in a middle of a push up I felt a lighting bolt of pain across my upper back. Ouch! I spent the rest of my workout foam rolling and stretching. At least, the floor was clean.
I haven't worked out since Friday because of my stiff neck and back. I can tell it's healing so today I'll probably do something very light. Lately, I've been really inconsistent about warming up with mobility work. I'm certain this injury wouldn't have happened had I taken the time to do a proper warm up. Ugh. It happens.
That's it for last week's workouts. I'm hoping to find time to edit a new kettlebell workout and have it posted later this week.
Hugs and High Fives,
Jenn
Keep up with my kettlebell workouts, real food recipes, and more in one of three ways! 1. Sign up to have posts emailed to your inbox. 2. Subscribe to the RSS Feed or 3. "like" Girl Heroes on Facebook (Be sure to click "subscribe" if you want posts to show up in your feed.) Simple dimple!
Journey with our family on the road at New School Nomads as we travel fulltime in RV through the United States!
Pin It