Movement Matters : Week Two Results and Why I'm Not Writing a Workout Plan This Week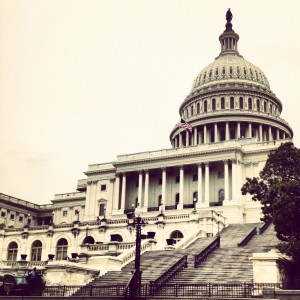 This week has been a blur. We have been in Washington D.C and I've been trying to pack in as much as possible every day. The boys and I have been getting up every morning (except one) to go into the city around 9 am and returning home around 9 pm. While visiting D.C. has made it fairly easy to get in my steps, it hasn't left me much time for blogging or editing videos.
Or workouts.
I didn't get in the three workouts I had planned last week. I'm a little disappointed in myself but all I can do is admit I didn't make working out a priority last week. My priority has been seeing and learning as much as possible with the boys. I had planned to get up early and workout before we went into D.C. but it didn't happen. When we got home after 12 hours in the city I was just too exhausted.
This week I'm going to shoot for one full body strength training workout.
One.
Impressive, right? 😉 Rather, than feeling disappointed when I don't do what I say I'm going to do, I'm just deciding right now that one workout this week is enough. We are still in DC for a few more days and the workouts can wait. I workout consistently so two weeks of straying from my normal schedule isn't going to hurt anything.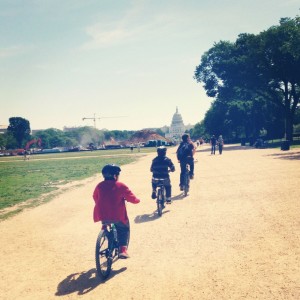 While I didn't get in my strength training workouts this week I did ride my bike and walk.
Week Two 10,000 Steps a Day Results
5/8 – 14,518
5/9 – 14,035
5/10 – 3376
5/11 – 10,034
5/12 – 15,575
5/13 – 7904
5/14 – 10,444
On May 10, I only walked 3376 steps that day due to lack of discipline and planning on my part. I got up late and skipped my morning walk because the boys and I were meeting friends, another fulltime RVing family, we had met in Austin, TX. Traveling in an RV is such a trippy life. I love it!
On May 13, we were in the National Museum of Air and Space where it should have been easy to get 10,000 steps. However, I got an unexpected bad stomach ache and ended up sitting down for a large part of the afternoon. I was much more bummed to miss parts of the museum than I was not to get in my steps.
So I didn't technically reach my goal of 10,000 steps every day but when I averaged out my steps I got 10,840 a day. It's consistency that counts right!
I hope you are having a great week and do some kettlebell swings for me would you! 😉
Hugs and High Fives,
Jenn
If you enjoyed this post you can follow one of three ways! 1. Subscribe to the RSS Feed 2. "like" Girl Heroes on Facebook, or 3. Sign up to have posts emailed to your inbox. Simple dimple!
Check out our family's adventures being inspired to follow you dreams at New School Nomads as we take a year long RV road trip through the United States!
Pin It