Two Weeks and Counting!
Boy, do I miss blogging!  I can't wait to get back to regular writing and reading in a few weeks.
It looks like we've set a planned date of departure, October 16th.  Two weeks from today!  Craziness!
I'm equally nervous and excited.
Right now, my life is a whirlwind of trips to the thrift store, going through old boxes of mementoes, packing, goodbyes to friends, dust pans full of cobwebs, bolts of fabric, staples, nails, and cans of paint.
There is so much to look forward to and so much to miss…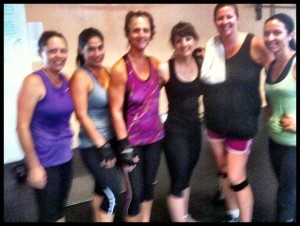 Like my kettlebell class!  I taught my last class on Wednesday.  I'm happy to have more time but will miss seeing their faces first thing Monday morning!
Despite the busyness I'm trying to remember to be thankful for the small things and enjoy the present.  One of the things I'm am thankful for and I'm going to miss are small Mexican restaurant dives like Los Comales.  Brent and I had a rare chance to grab lunch alone between errands and this is where we filled our bellies.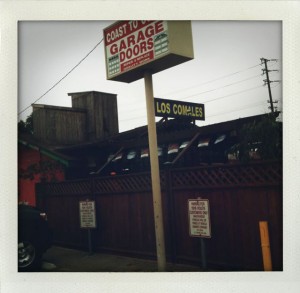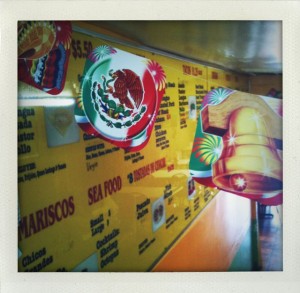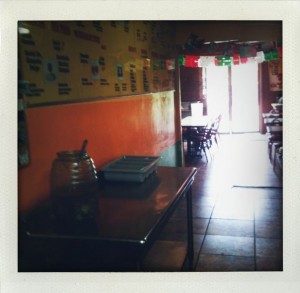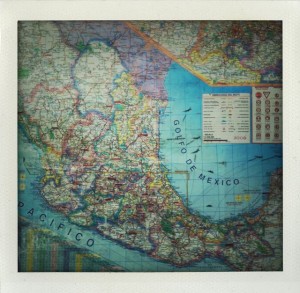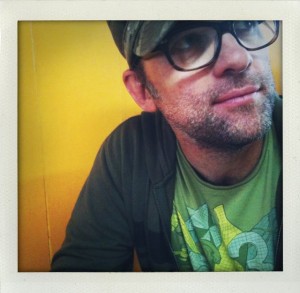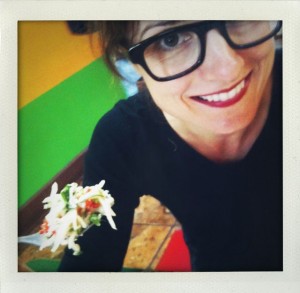 Ceviche!  One of my FAVORITES!
Last week, I also went to the TRX suspension training course.  I have a post half written about the course so tomorrow I'll try to finish it, in case, any of you are thinking about taking it yourself.
I also want to say thank you for reading.  I've been sporadic as of late with posting frequency and content.  It means a lot to me that you've stuck around.  Thank you. I'll be getting back to a more consistent schedule (assuming I get a decent  internet connect on the road) soon!
Hugs and High Fives,
Jenn
Check out our family's adventures at New School Nomads as we plan to take a year long road trip through the United States!
If you enjoyed this post you can follow one of three ways! 1. Subscribe to the RSS Feed 2. "like" on Facebook, or 3. Sign up to have posts emailed to your inbox. Simple dimple!
Pin It