31 Days to a Better Body: Day 31- Choices (They are all yours)
I wish I could have given you 31 "secrets" to a better body.
The thing is there are no secrets.
There are only choices.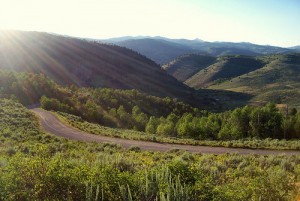 (source)
Every day we make choices that either move toward our goals.
Every workout is a choice.
Every meal is a choice.
Every thought is a choice.
We choose whether we want to spend a life "dieting" or a life "nourishing" our bodies.
We choose to make that 30 minute workout count or sluggishly walk on a treadmill while reading a magazine.
We choose to love and the accept the body we have or waste energy wishing the genetic lottery would have been different.
We choose to stop looking for the next best thing or to get lost under a pile of false promises.
"Twenty years from now you will be more disappointed by the things that you didn't do than by the ones you did do. So throw off the bowlines. Sail away from the safe harbor. Catch the trade winds in your sails. Explore. Dream. Discover."  – Mark Twain
Amen to that!!!
Hugs and High Fives,
Jenn
Check out our family's adventures at New School Nomads as we plan to take a year long road trip through the United States!
If you enjoyed this post you can follow one of three ways! 1. Subscribe to the RSS Feed 2. "like" on Facebook, or 3. Sign up to have postsemailed to your inbox. Simple dimple!
Pin It