31 Days to a Better Body: Day 29 – Journal
This is something I probably should have wrote about in the beginning of this series.
Journaling.
Food journaling, workout journaling, and good old fashioned "diary" type journaling.  They all serve their purpose but that doesn't mean we need to do each one all the time. They are important  tools to have in the tool box if you need them.
The one I use the most regularly is workout journaling.  It's quick, easy, and the benefits far outweigh the effort.
Benefits to Keeping  Workout Journal
1. A concrete way to track progress.
2. Confidence builder.  It reminds you of how far you have come, i.e., how much stronger you have gotten.
3. Provides motivation outside the scale or a pair of jeans.  (The most important reason to me.)
4. Saves time at the gym (if you write out the plan ahead of time).
5. Build a reference library of workouts.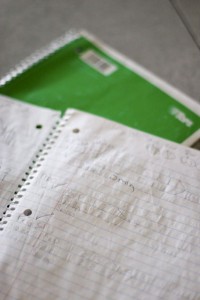 My workout journals are super simple.  They are  cheap spiral bound notebooks that include the date, day of the week, exercises, reps, weight lifted, and if applicable the time it took to complete the workout.  I may also jot down how I was feeling or any ideas I have for new workouts or blog posts.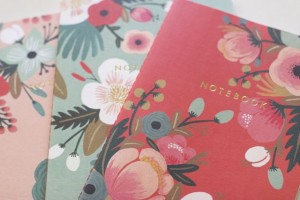 A friend just gave me these notebooks for my birthday last week.  Love them!  I think it may be time to upgrade from my spiral bound notebooks.  There is something to be said about making the mundane less mundane by adding a bit of beauty.
Hugs and High Fives,
Jenn
Check out our family's adventures at New School Nomads as we plan to take a year long road trip through the United States!
If you enjoyed this post you can follow one of three ways! 1. Subscribe to the RSS Feed 2. "like" on Facebook, or 3. Sign up to have posts emailed to your inbox. Simple dimple!
Pin It