31 Days to a Better Body Body: Day 7 – Let It Go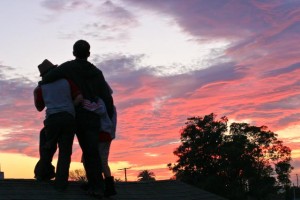 When it comes to people I love, I'm a major somewhat of a control freak.
Don't believe me?
I have goodbye letters written to all my family members and directions on how to "run my funeral" if I should die an untimely death. Where to find pictures, who to contact to put together a slide show should Brent and I leap into the next realm together, who might want to share a few words. It's all in a fire proof safe.
Told ya.
I did write all those letters and "directions" when Brent and I traveled to China, India, and South Africa to shoot a documentary without our children. But still…I don't think "funeral directions" are something everyone writes. When my boys were little I would type hour by hour instructions for the babysitters. Don't worry, I'm saving for their therapy.
Why?
Fear. I'm afraid of pain, loss, essentially I'm afraid of, losing control.
The thing is control is an illusion.
There are no guarantees no matter the precautions that are taken.
The reality is an apple a day may or may not keep the doctor away
For someone like me, it's necessary to learn to loosen the the knot or else I'll slowly strangle myself trying to "stay safe".
For sanity, for peace, for health, it's important to learn to let it go.
When I let it go my body relaxes and I can almost hear each cell breath a sigh of relief.
The older I grow the easier it becomes.
Let it go. It may or may not add years but it will certainly add happiness.
It takes practice but what a feeling.
Breathe deep and trust.
The sun always rises and always sets.
Let it go.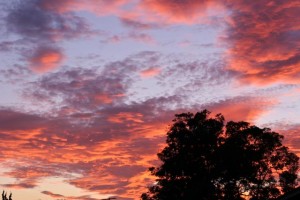 Hugs and High Fives,
Jenn
Check out our family's adventures at New School Nomads as we plan to take a year long road trip through the United States!
If you enjoyed this post you can follow one of three ways! 1. Subscribe to the RSS Feed 2. "like" on Facebook, or 3. Sign up to have posts emailed to your inbox. Simple dimple!
Pin It