31 Days to a Better Body Body: Day 1 – A Flower blooms from the roots up.
The next 31 days I'm going to share some ideas on how to get a better a body.
But there's a catch…
I'm starting from the inside out because that is  what counts.
Sure we'll discuss food and fitness.  There will be plenty of that stuff.
But…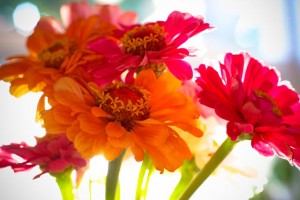 First we must dig deep because a flower blooms from the roots up.
A better body starts with a better, improved, more loving mind"heart"set.
Today, I want us to recognize something beautiful about ourselves.  No wait.  One thing is too little.  Find five.  Find 50 beautiful things about yourself because they are there right now just. as. we. are.
Did you find them?  Good.
If not you may need to sort through some baggage and throw out that old stuff.  It's heavy and the only heavy things we want around here are weights.  All that other stuff?   Don't need it.  There is a lot of beauty in those piles. It just may take more than 31 days to sort it out.  I know, I'm still working on it.
And it's okay.
Just incase, you've been where I've been and think you'll be a whole new person if you just lose X amount of pounds.  You won't.  I know, I've been there. You will be a smaller person carrying the same amount of baggage and I'm not talking saddle baggage.  I think you know what I'm talking about.

The next 31 days are not about trying to lose 10 lbs.  Although, if you implement a few of the suggestions you might.
The next 31 days are about those small everyday choices that get us where we want and improve our lives from the roots up.
P.S.  I'm going through a very difficult time right now and I thought doing this series would keep me busy and help me get through the month. I could also really use some prayers or happy thoughts or cyber hugs.  I have no idea who the majority of you are but I want you to know every person who takes the time to read this is special to me.
Hugs and High Fives,
Jenn
Check out our family's adventures at New School Nomads as we plan to take a year long road trip through the United States!
If you enjoyed this post you can follow one of three ways! 1. Subscribe to the RSS Feed 2. "like" on Facebook, or 3.  Sign up to have posts emailed to your inbox. Simple dimple!
Pin It