Ready. Set. Go!!!
I didn't write a "New Year Resolution" post this year.  Instead, I reflected over my last 10 years and the years to come.
At the time it was what I needed.
But now I need a short term reminder that THE YEAR IS HALF OVER!
Can you believe it?  I can't!
So what was it you set out to accomplish this year and how are you doing?
We still have 6 months (and that's a long time if you ask me) to make more steps in the direction our hearts leads us.
It could be anything…
Get faster, get stronger, sleep more, sleep less, eat more veggies, eat less sugar, try something new, slow down, reduce stress, play more, play less (Nah…no so such thing unless you are playing Farmville ((Do people still play that..I wouldnt know I "hid" everyone who played regularly)) for hours on end.) lose weight, gain weight (they exist), increase flexibility, listen better, jump from a plane, swim with sharks, play Chinese checkers on The Great Wall????
The possibilities are endless.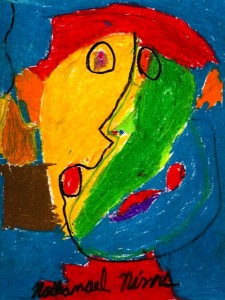 Everyday our little choices add up to create one big crazy picture.  What do you want yours to look like?
We still have six months until 2012 rolls in quietly (if you are me) and whispers her hopes for us.
Six months.
Ready. Set. GO!!!!!!
Hugs and High Fives,
Jenn
If you enjoyed this post please Subscribe to the RSS Feed.
Sign up to have posts emailed to your inbox.
Pin It