Walk the Talk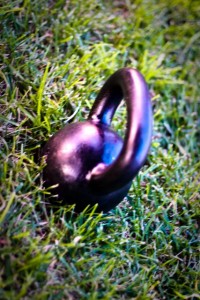 You know the saying, "the cobbler's children have no shoes"?
In my case it would be, "the swinger's children have no…" Oh never mind.
What I'm trying to say (and failing miserably) is that I don't want to be an out of shape trainer.  I want to be a trainer that walks the talk. While I know I'm a long way from being out of shape, I also acknowledge I'm not as in good of shape as I was last summer.  Last summer, I could do multiple pull ups and could snatch the 35lb kettlebell 100 times in less than 5 minutes.  I'm not upset about my loss of strength (what good would getting upset do) but I do want to and will be there again.
So every Monday I'm going to post my workout schedule and meal plan for the week.  My blogger buddy, Andrea, does this and I always enjoy seeing her lists so I thought someone might enjoy mine and it will help keep me motivated.
Food
I've been meal planning for YEARS.  In fact, I don't know how people who don't meal plan manage.  Truly.  Meal planning saves me so much time and money.  I can't imagine not doing it.  My meal plan is based off of the food that comes in our CSA box and what we already have which right now includes a lot beef.  A few weeks ago we bought 1/8 of steer and we got over 40 lbs of local organic grassfed beef for about $6.50 a pound.  A fantastic price when you consider that this includes all sort of cuts including filet mignon and grass fed ground beef is almost $6 alone at the store.  I really recommend looking into splitting a whole cow with someone if you like beef.
Monday РGoing to make up a recipe using the English peas from my CSA box with chicken, saut̩ed kale
Tuesday – Hamburgers, Salad, Grilled Artichokes
Wednesday –  Baked Potatoes, Squash Soup (this is one of my fav recipes) and Salad
Thursday – Fitbloggin'
Friday – Fitbloggin'
Saturday – Fitbloggin'
Sunday – Chili (Will make ahead of time and freeze so I don't have to cook the day I get home.)
Fitness
Sticking to a food plan is much much easier for me than sticking to a workout schedule.  When it comes to working out I can think of about 800 things I'd rather be doing but it's important.  It's more than important it's essential to my and my family's well being.  I also know once I get started I always enjoy myself.
Monday – 30  Minute Full Body Kettlebell Workout (either before or after I teach my kettlebell class)
Tuesday – Taekwondo class and walk with my friend.
Wednesday – 30 Minute Full Body Kettlebell Workout (again before or after I teach my kettlebell class)
Thursday –  Fitbloggin'
Friday – Fitbloggin (Depending on the number of people coming to our "Kettlebell Talk" we may get in a KB workout)
Saturday – Fitbloggin'
Sunday – Long walk with Brent to catch up after being apart.
By the way, thank you so much for your encouraging words on my last post.  I'm feeling much better.  Thank you.
Do you write down your food and fitness plans for the week?  Is one or the other easier for you?
Hugs and High Fives,
Jenn
If you enjoyed this post please Subscribe to the RSS Feed.
or
Sign up to have posts emailed to your inbox.
Pin It