A Little Man, a Mom, and a Mat
Last Saturday, I competed in my last taekwondo tournament of a 9 month long season.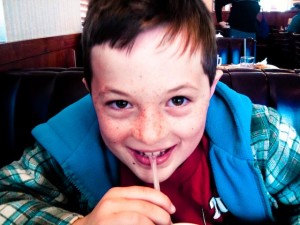 Brent and Thing 1 were away on a Boy Scout Campout so it was just me and this guy!
He was my travel companion, cheerleader, photographer, and pack mule.
Aside from not getting first in both of my  events, I couldn't have imagined a better way to end the tournament season.
Here are some pictures taken by Thing 2.  The last competition photos that you'll see in a while…maybe forever.  I'm sure you're extremely disappointed to hear that  as I know they are terribly interesting and don't at all look alike one tournament to the next.  😉  I figure lots of bloggers post pictures of race after race so why not kick after kick?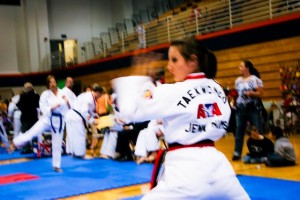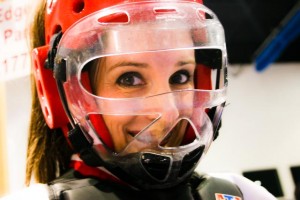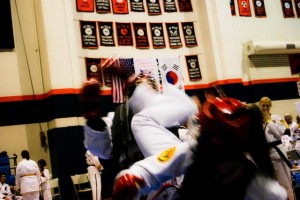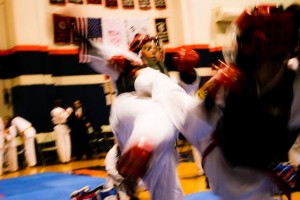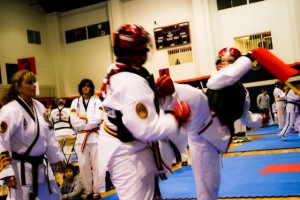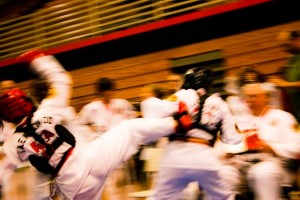 The results: First in forms. Third in sparring.
I was totally wasn't at all disappointed in my sparring.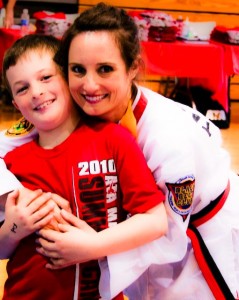 But it's hard to stay disappointed for long when you  have a guy like this on your side!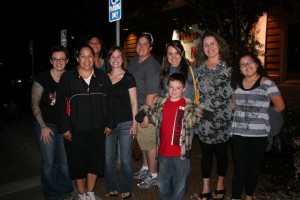 Or when you have made great friends!  After the tournament the girls in my ring and I went out for dinner to celebrate the end of a great season and the beginning of new friendships.
I'm not planning on competing in taekwondo next year. While it was a fun, it's been an exhausting season for me and my family.  At the beginning of the year, my hopes were that my kids would want to compete as well.  As it turned out, they don't love competing and it became the "mommy show". Brent and I agreed competing wasn't something we were going to make them do.  However, I had decided I wanted to go for the state title.  This meant I had to go to as many tournaments as I could and do really well so I could accumulate the most points.  This also meant busy weekends, ignoring minor injuries, and dealing with stress.  Lots of stress.  About halfway through the season, I saw that a few of the girls and I were really close in points and what had been simple nervousness verged on the edge of anxiety.  I thought about quitting but decided I had already invested so much time and energy into the season that I couldn't quit. Not too mention all the time my family had invested by supporting me.
So I marched kicked on despite the insecurities, doubts, and fear.
I still don't know the official results for the state title.
I know it was CLOSE in every event and each girl is a CHAMPION.  Truly.  They put themselves out there weekend after weekend and win or lose they all had smile on their faces and a kind word to say.
I know that, regardless of the outcome, that I have new friends, more confidence, a hundred bruises , a foot that will never be the same, and wonderful memories.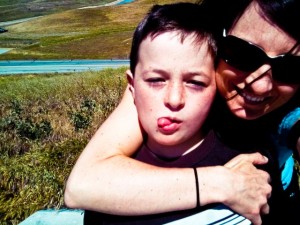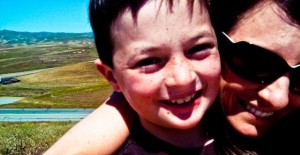 Thank you for following along in this adventure and for calling me a "bad ass" (that always cracks me up) when I really felt like hiding out in the bathroom instead of stepping out on the mat.
Before giving you some hugs and high fives, I want to remind you of the two giveaways I have going on.
I reviewed Olay's Total Effects Line and Dark Circle Minimizing Brush and made a few confessions.  You can enter to win a $100 Spa Finder Gift Card.
and
I reviewed a pair of New Balance Minimus Trail shoes with an accompanying giveaway.  This one ends tonight.
Okay time for…
Hugs and High Fives,
Jenn
If you enjoyed this post please Subscribe to the RSS Feed.
or
Sign up to have posts emailed to your inbox.
Pin It