Fluffy Friday – My Workout Partners
I mean I shed like crazy Furry Friday.

Since we moved and I lost my beloved garage gym, Brent and I have been working out at the park down the street.
Someone likes to tag along.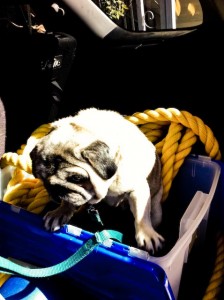 Functional fitness for aliens dogs?
I think he dreams of playing tug o'war with my rope like a "real" dog, i.e. , one that can play catch (or catch anything for that matter),  breathe normally, and doesn't scare children with his snore.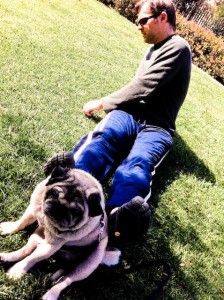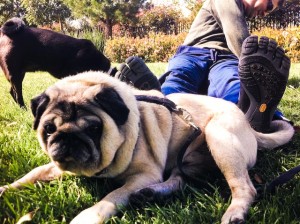 Yes, we have two of these creatures.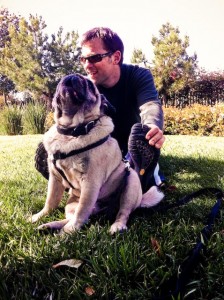 That was a good nap workout!
Hugs and High Fives,
Jenn
If you enjoyed this post please Subscribe to the RSS Feed.
or
Sign up to have posts emailed to your inbox.
Pin It