Playlist Becomes Eclectic
Anyone else like listening to Morning Becomes Eclectic on KCRW?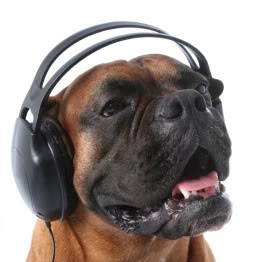 (source)
I've been meaning to do a lot of things for months like clean mountain of clothes off my dresser like post playlists. One of my favorite parts about working out is that I get to listen to my music without the criticism of my music aficionado husband. (Come on honey, Usher is not that bad.) Listening to my music is also one of the, not to be underestimated, benefits of working out in my garage. It has the power to motivate, relax, or deflate me. Here is a short playlist of a few of all time favorite workout songs.
I know iTunes only lets you listen 30 seconds of a song so I've embedded the Youtube video if I could find it so you can listen to the entire song yourself if you should like. I didn't watch every video so sorry if there is some questionable content.
Turnstile Blues by Autolux – I'm not crazy about all their stuff but this song rocks my socks. iTunes
Four to the Floor (Dance Version) by Starsailor iTunes
The Jessica Numbers – The New Pornographers iTunes
Starts With One – Shiny Toy Guns – One of my favorite workout songs of all time. Love love LOVE it. It has motivated me through many intervals on the stepmill. Jeremy Dawson of, Shiny Toy Guns, used to go to my old church. That makes me cool. Right? iTunes
Infidels of the World Unite – Fishcherspooner iTunes
Back in Your Head (Morgan Page Remix) – Tegan and Sara iTunes
You're Freaking Me Out Girl – Wired All Wrong iTunes
Bulls on Parade – Rage Against the Machine – I'm not an angry person but this song never fails to get me pumped for a hard set of kettlebell snatches. iTunes
Come Into My World (Fisherspooner Remix) – Kylie Minogue – Confession I love to hula hoop to this song. Don't laugh. iTunes
What about you? Is music an important part of your workout or do you prefer the quiet? Do we share any of the same tastes? I love it when that happens!
If you haven't already please check out my Alo Yoga Pants giveaway!
Hugs and High Fives,
Jenn
If you enjoyed this post you can follow one of three ways! 1. Subscribe to the RSS Feed 2. "like" Girl Heroes on Facebook, or 3. Sign up to have posts emailed to your inbox. Simple dimple!
Check out our family's adventures at New School Nomads as we take a year long RV road trip through the United States!
Pin It