Weekly Workout
I hope you didn't get this twice or more. If so, sorry. We are having some technical difficulties on this end. (I say "we" as in my husband. Email alone can make me want to throw a kettlebell at the screen.) Anyway, I wrote this post yesterday morning but it doesn't appear to have sent out to those of you on the subscription list. To those who subscribe…THANK YOU. I still have a few insecurity issues that I blame on the boys in my high school who would hiss "Beatlejuice beatlejuice beatlejuice" in a creepy whispery chant as I walked down the hall. Nice huh? Okay, they said I looked like Lydia (Winona Ryder's character) not Beatlejuice. If it would have been Beatlejuice, I'd probably be blogging about my addiction to plastic surgery or drugs instead of sugar and fitness. Yeah, Lydia is better but those hisses, "Beatlejuice, beatlejuice, beatlejuice", sure didn't make an insecure teenager living in the mid-west during the 90s feel like Cindy Crawford downing a Pepsi.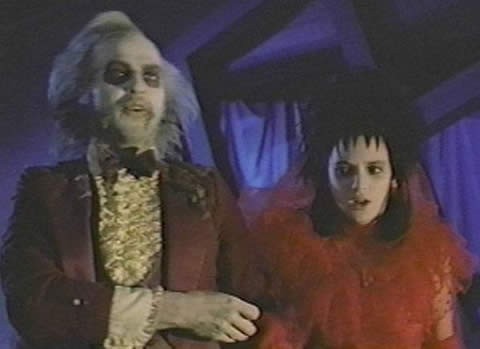 Stopping. Now. Before I go into some psychotherapy babble about the effects of the media's portrayal of women on women. Just know, I heart you and simply hoping someone who isn't related to me is reading my blog gives me a much needed boost of confidence. THANK YOU. And I want to give a special big HELLO and HUG to you new subscribers. If you lived near me I'd wash your feet.
Since it was MLK day yesterday I intended to post this quote: Faith is taking the first step even when you don't see the whole staircase. – Martin Luther King
Pretty cool, huh? Just think of the possibilities. It really makes me want to get started on one of my metaphors but I'll resist this time.

Onward ho!! As in, "Let's get this train moving." not…oh forget it.
I've been doing this workout lately. So simple. So effective. So lovin' it. If you don't have or use kettlebells you can subsitute squats* and still challenge your lower body. If you can't do pull-ups you can use a variation until you can do them or forget them all together and do push ups. Different muscles but still upper body and challenging if you do them right.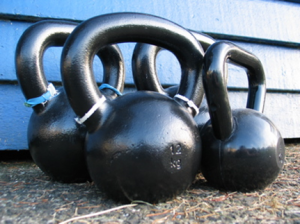 As usual warm-up for 5-10 minutes
20 Minute Full Body Workout
1 minute walking on treadmill
1 minute running/sprinting on treadmill
1 minute of pull ups (or a variation)- resting as needed.
1 minute of kettlebell swings(or squats)- resting as needed
Repeat 5 times. Wait "A MINUTE" of pull-up you say!!!! What I mean is TRY for a minute. Do what you can in 60 seconds. For pull-ups, I use bands for assistance and do as many as I can usually 6-10. Then take a 10-15 second rest, do a few more, and repeat until time's up. As you improve you'll be able to do more in your first set. The same with kettlebell swings.
Stretch. Always stretch.

Before I sign off for today be sure to go check out my friend (and Girl Hero) Janetha's blog. She is hosting a VERY COOL giveaway. You don't want to miss it!
xoxo
j
*Just wanted to say kettlebell swings are NOT squats with a kettlebell.  However if you don't know how to do swings properly or don't use kettlebells squats will still give you an awesome workout!
If you enjoyed this this post please Subscribe to the RSS Feed.
Sign up for up to have posts emailed to your inbox.
Pin It