Life Lately – Finding a New "Normal" with Baby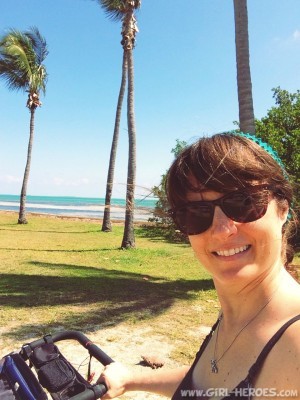 Hello from the Florida Keys! This is one of our favorite places to visit. It's were I filmed my Florida kettlebell workout two years ago.
I'm doing well and I have some very exciting news (at least I'm super excited!) that I'm going to share next week. There is a BIG adventure ahead but until then here is a little update on life lately.
The last few weeks have been focused on finding our family's new "normal"…well as normal as life on the road in an RV can be.  As those of you with kids know, having a new baby is a challenging but wonderful adjustment. Trying to figure out how to do homeschool, travel, exercise, work, errands, and everything else that needs to be done with a new little person that requires constant attention can be overwhelming. I've kept my expectations low but have been blown away by my older boys willingness to help. The other day Thing 2 even watched the baby and folded laundry while I took a shower! Thing 1 made dinner the other night and both help with daily chores!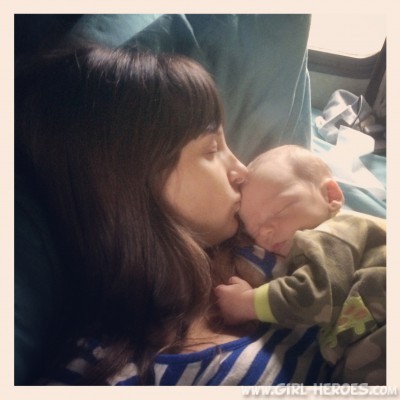 I did follow my midwives recommendation and rested thoroughly for 3 weeks. When she told me about the "21 day rest rule" I was very worried about going stir crazy. That did happen a few times but for the most part those 21 days very special and I'll cherish that time always . My days were spent bonding with Thing 3 and spending time with the older boys. I did my best to not even think about the things that "needed" to be done and instead I focused on really being in the moment with my  littles or not so littles. At times it was a bit surreal to be nursing a baby and having heart to heart talks with my teenager.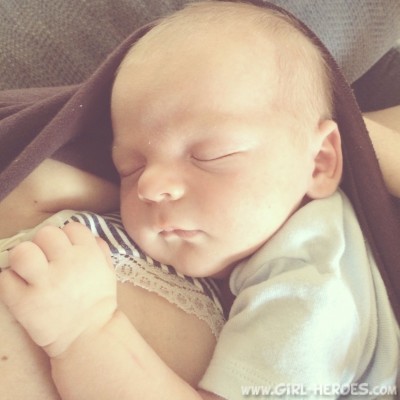 I was surprised to find myself sad to resume normal activities after 21 days of doing nothing. Don't get me wrong I was excited to be up and about but I found myself missing those long days cuddling and nursing the baby. I wish I would have done the same thing with my older boys but I'm very grateful for my wise midwife who insisted that I do this with Thing 3. I'm also grateful to Brent and my parents who recognized how important this time was for my healing and Thing 3. I'm fully aware that not all women have this type of support and I don't take it for granted.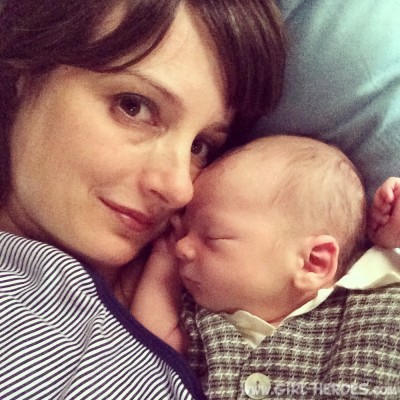 I'll be six weeks postpartum tomorrow but I won't likely be resuming strength training for another 4-6 weeks. My labor and delivery were very difficult and my body is going to need more time than average to heal.  If I'm understanding "Dr Google" correctly, there may be some damage that is going to take many months to heal and perhaps a lifetime of conscious lifestyle choices to manage.  My midwife didn't want to give me a diagnosis before giving my body plenty of time to heal so I'm trying to remain hopeful that my body will continue to repair itself. Fingers crossed Dr Google is wrong!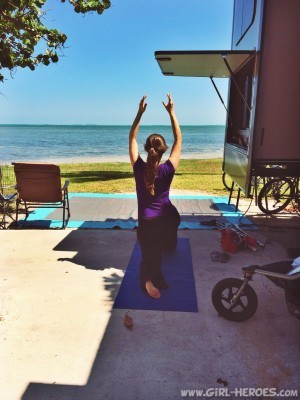 Since I'm not strength training I started walking and doing some light yoga. Thing 3 likes being in the stroller and he often falls asleep.  So I'm hoping that when I am able to resume strength training I'll be able to go on walks and do a short kettlebell workout while he chills in his stroller afterwards.
Hugs and High Fives,
Jenn
Check out our family's adventures at Newschool Nomads as we travel in our RV through the United States!
If you enjoyed this post you can follow one of three ways! 1. Subscribe to the RSS Feed 2. "like" on Facebook, or 3.  Sign up to have posts emailed to your inbox. Simple dimple!
Pin It