Best Winter Boots Ever: Teva Jordanelle Review (and giveaway!!!)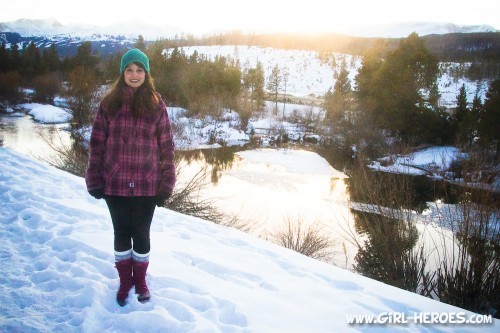 When we decided to spent the winter in the mountains of Colorado I knew I needed some new cold weather gear.
I especially knew I needed some warm winter boots since I'm trying to walk 3,000,000 steps this year.
So I began a search for cute winter boots…errr….I mean the best winter boots.
Because when it's -7° function trumps fashion.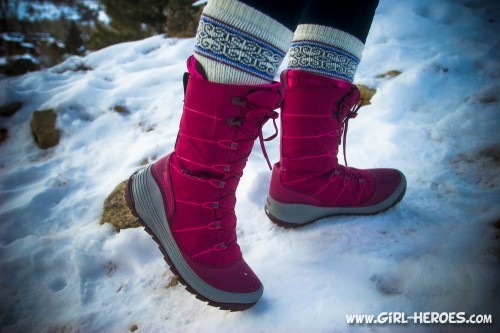 Then I came across the Teva Jordanelle.
I'll get to the point.
Best Winter Boots. Ever.
Seriously.
National Geographic included the Teva Jordanelle boots as part of their "Gear of the Year".
(You can also read the 5 star reviews on Teva)
Having grown up with the puffy moon boots of yesteryear I didn't know cute winter boots existed.
Much less cute WARM winter boots.
When you are facing near or below freezing temperatures everyday then good gear can make all the difference between being comfortable or miserable.
Over the past month, I have put my Teva Jordanelle boots through the test.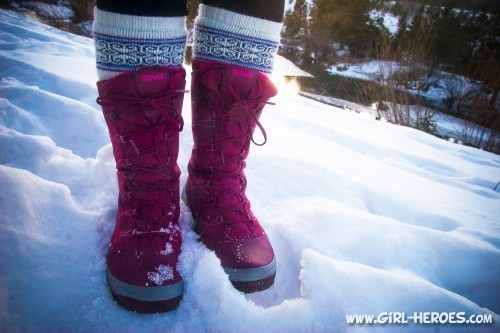 Shovel snow at near 0° weather for over an hour and still have warm dry feet?
Check.
I really did shovel snow one in the dark and below freezing  for over an hour. Not only did my feet stay warm and dry in my Teva Jordanelle boots I got in a great workout.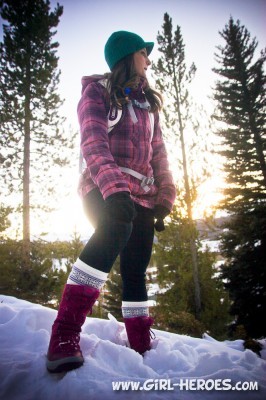 Hike up snowy slick terrain and not lose footing?
Check.
I've put them to test on The Colorado Trail which is within walking distance of our campground.
How awesome is that!!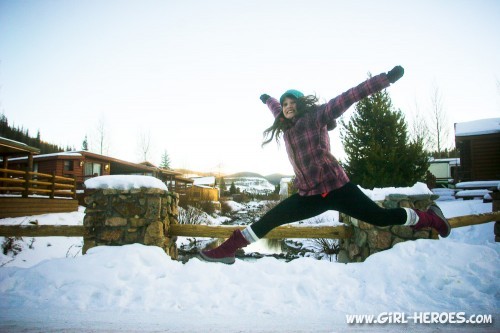 Leap like a gazelle more than 10x for photos because you still think you are 12 and not slip once?
Check.
A picture is worth a thousand words. Or one. Weirdo.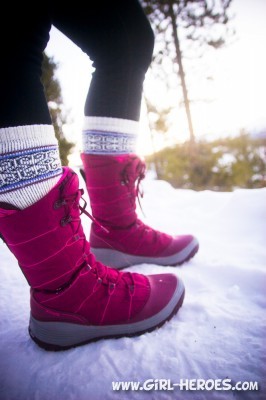 The cutest winter boots around?
Check.
You have to decide that for yourself but I love kicking around town in my Teva Jordanelle boots.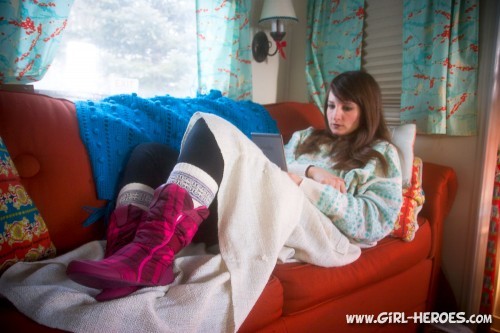 Multifunctional?
Check.
The liner slips out to make warm booties for hanging out around the house.
Compact for travel?
Check.
The upper part of the Teva Jordanelle boot folds down making it the size of an ordinary shoe and the Jordanelle is light making it great for travel (and hiking).
Not only have the Teva Jordanelle boots passed my "best winter boot" test but they come in 3 cute colors.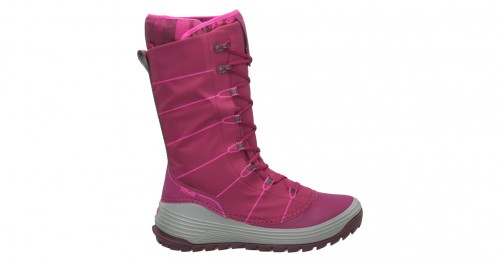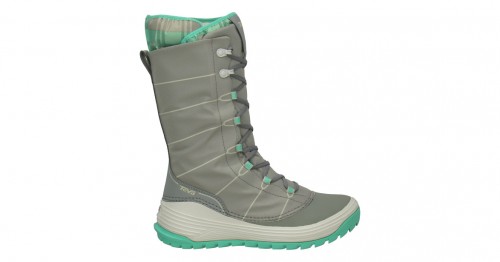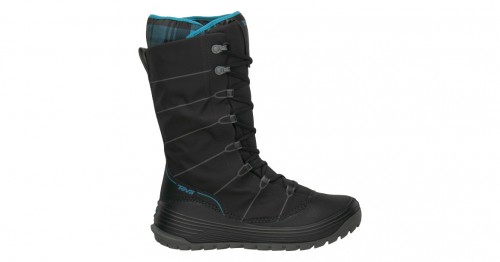 Here is the best part!!!
I loved these boots so much that I asked Teva if they would giveaway a pair to one of you guys and they said YES!
Did you hear that!
Teva has offered to giveaway ONE PAIR of  JORDANELLE boots to a Girl Heroes reader.
I'm stoked!!!
You have a number of ways to win! To enter fill out the form below.*
Giveway open to US and Canadian residents 18 and older only.l
*If you are on your phone it may take a few moments for the form to load or if you received this post through email you may need to click through to see the form.
How are you staying warm this winter? 
Hugs and High Fives,
Jenn
Keep up with my kettlebell workouts, real food recipes, and more in one of three ways! 1. Sign up to have posts emailed to your inbox. 2. Subscribe to the RSS Feed or 3. "like" Girl Heroes on Facebook. Simple dimple!
Journey with our family on the road at Newschool Nomads as we travel fulltime in RV through the United States!
Disclosure: I was provided a pair of Teva Jordanelle boots  for the purpose of this review.  All opinions are my own.
Pin It