Traveling Fit
Hope you had a great weekend. We celebrated my grandparent's 60th wedding anniversary. The week before we celebrated my other set of grandparent's 60th wedding anniversary as well.  I'm so grateful to not only have all four of my grandparents still with us but to have such wonderful examples of loving marriages in  my life.
Here are last week's workout locations. Most of them I did in my parent's house which was a nice change but by the end of the week I was craving the outdoors even if it meant battling the humidity.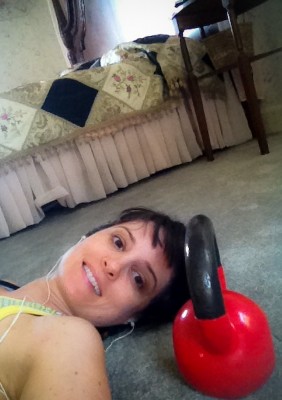 On Monday I just did 10 minutes of light turkish get ups and mobility work since had hurt my back the previous Friday. This was the first workout in almost a year that I got to do on carpet.  No bugs. No itchy grass. So awesome!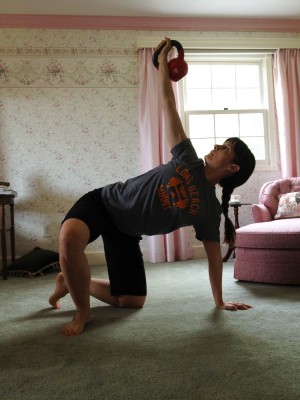 Although my back was feeling better by Wednesday I decided to play it safe with ten more minutes of light get ups and mobility work.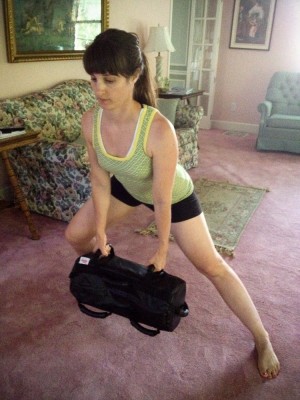 Friday, I played with a fun new toy, the Ulitmate Sandbag. I'll have a review soon.  Loving working out in my parent's house!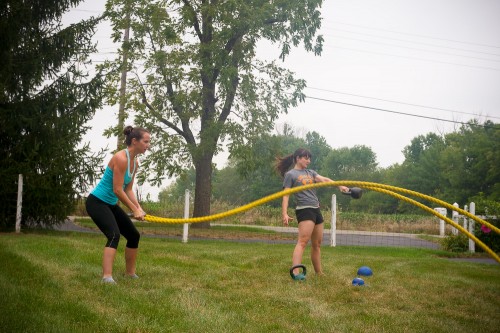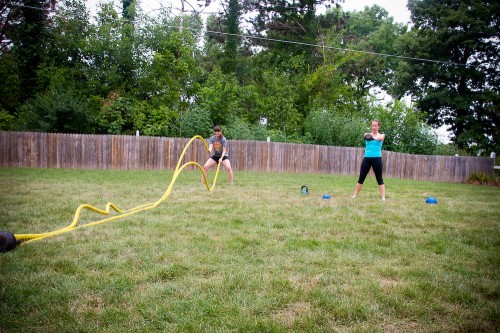 Saturday I took my workout back outside. My sister and I did  a short partner rope/kettlebell intervals in the backyard. This was the first time in over a year I have worked out with someone other than Brent. It was so much fun despite the icky humidity!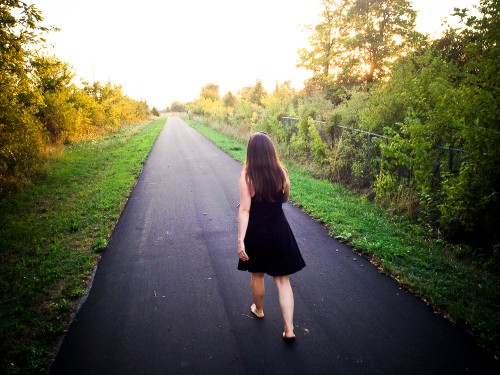 Sunday –  After the anniversary party Brent and I took a walk on a nearby bike path. I didn't want to walk in my heels so I went barefoot. Talk about some dirty and sore feet!
Hugs and High Fives,
Jenn
Keep up with my kettlebell workouts, real food recipes, and more in one of three ways! 1. Sign up to have posts emailed to your inbox. 2. Subscribe to the RSS Feed or 3. "like" Girl Heroes on Facebook. Simple dimple!
Journey with our family on the road at New School Nomads as we travel fulltime in RV through the United States!
Pin It