31 Days to a Better Body Body: Day 2 – You Deserve Better
I'm about to throw down a little tough love.
But it's important.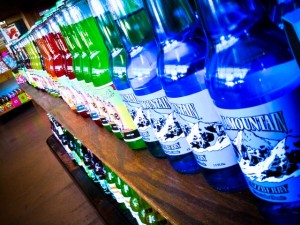 Look in your pantry.  If you have cereal, crackers, pretzels, soda, cake mixes, bagels, candy, pasta, cookies, marshmallows, chips, Spam (God help you), 😉 all white flour and sugar products.  Yeah, yeah, you know the drill.
Throw it out.
Replace all that processed nonsense with fruits, vegetables, nuts, beans, meats, whole grains, cheeses. You know, real food.
It's not rocket science but for some of you this is the only thing keeping you from your goals.
Get all that processed crumby wannabe food out of your house.  Throw it away.  You deserve better. Most of us will eventually eat it if it's there.  Most of us (Ahem) won't put a single serving of Cheetos on a plate.  There is no shame in that.  Just be proactive and keep it out.
It doesn't matter how much it cost or if it's your last box or bag.  We aren't starting tomorrow we are starting today.  Just do it.  I'm getting bossy. Sorry.  😉
Today and for the next 30 days, we are going to nourish our bodies from the inside. It's not about the skinny jeans.  It's about cells, chemical reactions, and all sorts of other miraculous behind the scenes mysteries.  It's about clarity, energy, and outlook.  It's about taking care of this one precious beautiful body.  It's also about voting with our dollars but I'll stop there.
For some this could mean big changes.
In my opinion, this is the number one reason people don't reach their goals, feel like crap, have weak immunity, no energy, depression, ect. We can train hard all day long (and I really don't think we should) and read every self-help book ever written but won't experience the changes we are seeking if there are loads of junk food.  So ditch it. Give yourself the gift of 3o days junk-food-free and see how you feel.
For some of you this is easy. (Grrrrr…)  For other's of us it's a bit more of a challenge but we can do it.
We won't regret it.
Hugs and High Fives,
Jenn
Check out our family's adventures at New School Nomads as we plan to take a year long road trip through the United States!
If you enjoyed this post you can follow one of three ways! 1. Subscribe to the RSS Feed 2. "like" on Facebook, or 3.  Sign up to have posts emailed to your inbox. Simple dimple!
Pin It