Creamy Basil Peas with Chicken or Pasta (and The Motherload)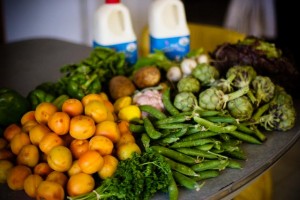 Our CSA box this week.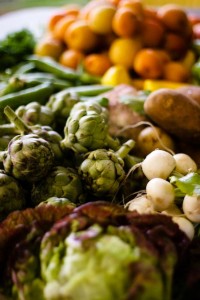 Seriously, 24 artichokes, albeit, they are small but still…24!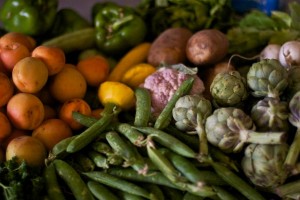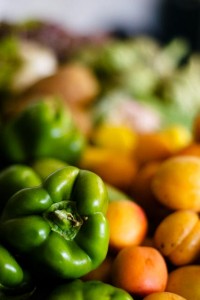 We also got English peas, apricots, lettuce, bell peppers, Tokyo turnips, cauliflower, potatoes, parsley, and  summer squash.
It's the Motherload.
Today, I made the English Peas recipe that I had on my meal planner for yesterday.  I'm all about flexibility.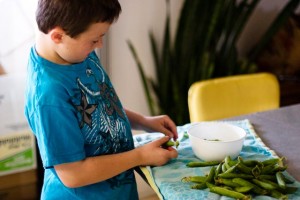 First, Thing 2 and I shelled the peas.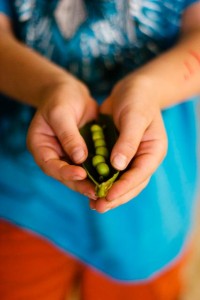 (I wish I would have little hands to work hold forever.)
Creamy Basil Peas with Chicken (or Pasta)
Adapted from my CSA's, Abundant Harvest, Flyer
1/4  Cup Chicken Broth
1/4 Tsp Sea Salt
2-3 Cups English Peas
2 Cups of Whole Milk
1/2 Cup of Basil Leaves
1/2 Cup Parmesan Cheese
1 Tablespoon of Butter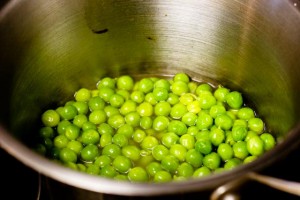 1. Cook half of the peas in the chicken broth until soft.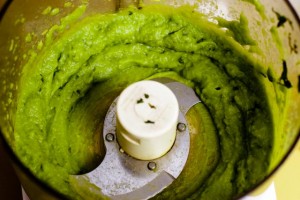 2. Put the peas, broth, and basil into a food processor and process until creamy.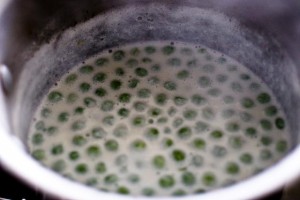 3. Put the rest of the peas, milk, and salt in a pot. Let it boil over and make a mess and then get super irritated Bring to a simmer and cook until peas are soft stirring periodically.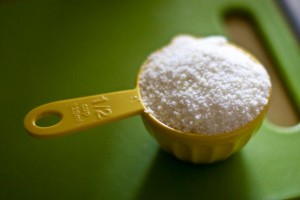 4. Once peas are soft stir in the heaping 1/2 cup of parmesan cheese…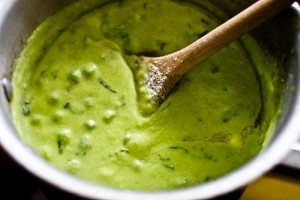 …and pea puree and butter.  Of course.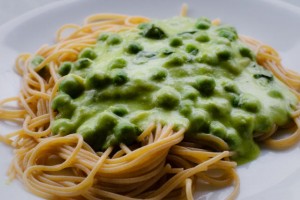 My kids and husband ate it over whole wheat spaghetti WITHOUT complain I might add.  Nothing short of a MIRACLE.  Okay, so there was a little fuss from the kids about the "green" until they had a bite.  Yum!
I ate it over a piece of grilled chicken.  I'm not a big pasta fan although my hips like it quite well.
This recipe is a keeper for sure!  I loved it and the kids loved it.
Now what about the 24 artichokes!!!!  I'm leaving town tomorrow night for Fitbloggin' and we certainly won't be able to eat them by then.  The apricots are already in the dehydrator but not sure about the artichokes???  Any suggestions???  Can I freeze them?  Do I need to steam them first?
Hugs and High Fives,
Jenn
If you enjoyed this post please Subscribe to the RSS Feed
or
Sign up to have posts emailed to your inbox.
Pin It