I'll take life with a side of normal please.
I rarely post on the weekends.  I rarely eat dinner later than 7 pm.   I rarely eat pasta.
It's after 10 pm on Saturday night and I'm writing a blog with a lasagna cooking in the oven.
Nothing has been normal the last two weeks.  We finally finished moving last night at 2 am.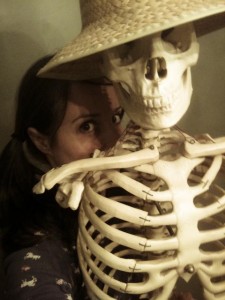 The last thing I packed was Mr. Bones.  I needed someone to keep me company while I was working.
Our new tenants moved in this morning at 7 am.  The crazy thing is I haven't been procrastinating.  We've been working on house stuff for two weeks nearly nonstop.  There is a lot more to this move than simply moving.  We have decided we want to make a major change to our lifestyle.  We are simplifying and getting rid of stuff with the intention of living a more minimalist life.  It feels good but it's hard.  Especially for the type of gal who owns 7 wigs and 5 pairs of false eyelashes.
Most of the last two weeks have looked like this…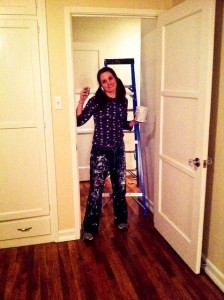 …me in my sweats with a paint brush in my hand.  Nearly. Every. Day.  If there are a million typos in this post please forgive me.  I think I've lost half of my brain cells from the fumes.
Despite the non stop work and lack of internet there have been some fun times.  If you can imagine fun without the internet.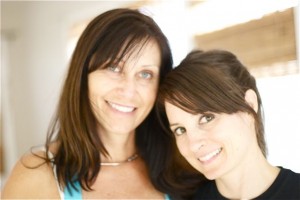 Blogger friend Deb from Smoothie Girl Eats Too came over to help me paint.  Who says blog friends aren't REAL friends. THANK YOU Debs!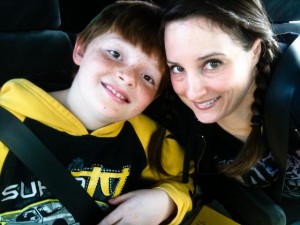 I've got to put my kids to work spend some quality time time with Thing 1.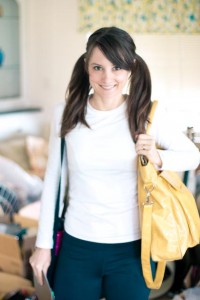 My first day going to my new job.
Last week, we even managed to fit in a taekwondo tournament.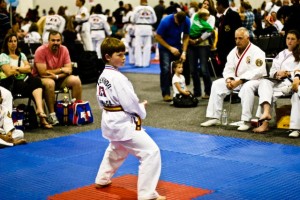 Thing 1 doing his form.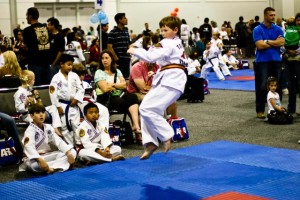 I love weird jumping shots.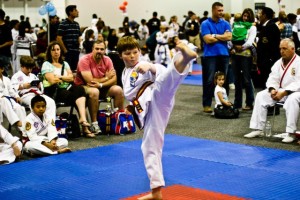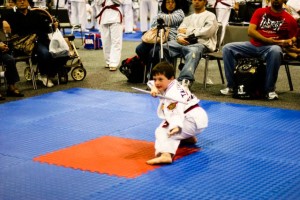 Thing 2 with the bow staff.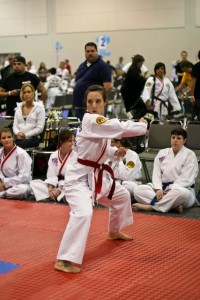 This ended up being the most challenging tournament yet for me.  There were 9 girls in my ring.  A few months ago, a girl I'll call Mrs. Incredible, beat me in forms after a tie and kicked my butt in sparring.  Since then, I've been ridiculously nervous.  I've been worrying non-stop that I'd get to a tournament that I'd have to spar her first and lose.  If you lose your first match then you are automatically out.  What do you know?  For my first match they call up me and Mrs. Incredible.  WTF? Of course.  Not sure what happened but I experienced what I think some people refer to as "the zone".  I was crazy calm and focused.  The match went quick and before I had even realized it happened, I won.  After months of worrying I couldn't believe it!
That would have been enough to make my day but for my next match I was paired with MMA Mama.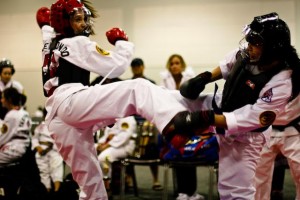 Remember her? She scared the crap out of me beat me at my very first tournament.  This time, I was crazy focused and determined not to let her yelling shake me up.  This newfound focus paid off and I won that match as well.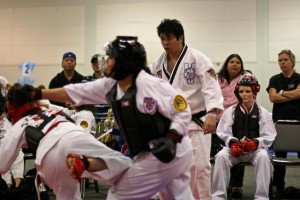 My last match, I was with the same girl who I had ended up sparring for first and second place at my last two tournaments.  I had won those matches and I guess I must of been "overly confident".  I lost.  She was thrilled and even though I really wanted to win it was fun to see her so happy.  Sort of.  😉  So I ended up getting first in forms and second in sparring.
And guess what???
Brent competed!
Check him out!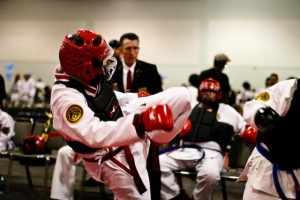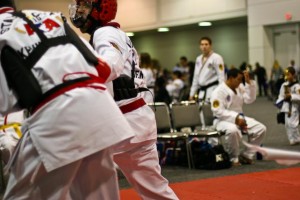 It's hard to see in this picture but my super mellow husband looks ferocious!
He ended up getting 3rd in sparring.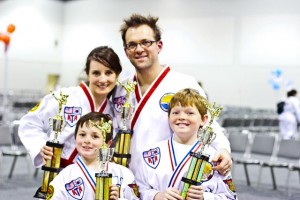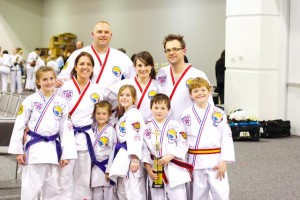 Winning trophies and medals is fun but our taekwondo "family" is what keeps us kicking.  The next morning at breakfast, Thing 2 thanked God for the fun times at the taekwondo tournament.
Other highlights this week have been the discovery of a new to me band called The Civil Wars.  Sooooo. Good.
and
yesterday THE NEW RADIOHEAD ALBUM!!!
Love.
I'm going to try and get back to more regular posting and catching up on your blogs this week but my house still looks like this…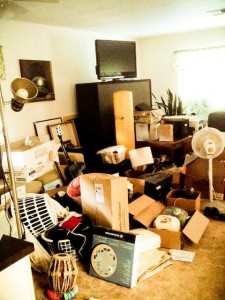 …so please bear with me.
Today, I sat on the couch overwhelmed by the mess and fell asleep.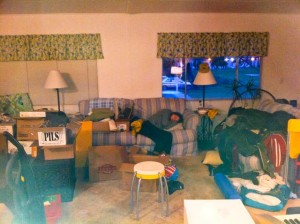 I woke up in a panic because I had NO CLUE where I was.  Seriously, I wasn't even sure
who
I was.
I'm looking forward to life slowing down a bit.
What about you?
Any advice on getting organized?  How do you keep from getting overwhelmed?  Do you like having a "normal" routine?  Any other Radiohead fans?
Hugs and High Fives,
Jenn
Pin It