REAL vs. REALality.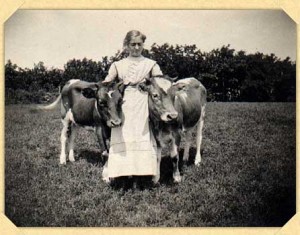 Yesterday, I was reading the comments on HEAB and came across this article which led me to the Nourished Kitchen blog (which btw I ended up subscribing too). As far as I can tell, The Nourished Kitchen seems to be a blog devoted to traditional food preparation.  A very cool blog, I might add.
However, I found the title of the CNN article, "An Inconvenient Challenge: Eat "Real Rood" For a Month" misleading. It should have said eat "Traditionally Prepared Food for a Month" because if you are using traditional methods of preparation you have no choice but for your food to be real. You can't sprout Cheerios. Not only was the title of article misleading I feel like it was somewhat irresponsible.  Why?  The majority of Americans are struggling to make some simple changes such as not eating out every night of the week or switching from white to wheat. Then when these Americans read "Eat Real Food", they scroll down with hope only to find out they must make their own lard and grind their own grains if they want to be healthy.   Suddenly, for some, eating "real food"becomes more than a challenge, it becomes impossible and they give up before they even begin.  I've been reading and trying various methods of traditional food preparation for years and even I felt a little overwhelmed reading it. Then again, I have issues.
The CNN article was presented as it if was simply about eating real when, in fact, it was about eating traditionally prepared food. I like traditional foods.  I own Nourishing Traditions by Sally Fallon, the Bible of traditional food preparation.  I do soak my beans. I've tried sprouting. I've bought raw milk.  Hell, I even bought raw colostrum once which tasted the way baby spit up smells.  BUT I also have canned beans on my shelf and bread that someone else sprouted and baked in my fridge.  I don't grind my own grain.  I don't churn my own butter.  I live in 2010 not 1010. I do the BEST I CAN with the resources I have and I refuse to feel guilty anymore.  I get really tired of the media telling me I'm not thin enough, pretty enough, rich enough, and now they are telling me I'm not healthy enough because my cottage cheese came off the shelf. Sure I'd love to make my own yogurts and my own chicken stocks.  I might even pluck a chicken if I had too.  Last summer, I went to the fair to talk to goat breeders about buying a milk goat but I came to the conclusion I like a lot of things in life and milking a goat twice a day doesn't make the cut. Health is a priority including my mental health.  A few years ago I nearly drove myself (and my family) nuts trying to eat 100% traditionally prepared foods.  When I feel overwhelmed I get depressed and when I get depressed I'm doing good if I cook at all much less figure out what grains I need to sprout on Monday so I can grind flour and bake bread all day on Saturday.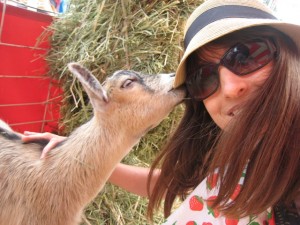 I've always said I don't do moderation well but after reading this article I realize I don't give myself enough credit.  Okay so I may suck when it comes to eating a handful of M&M's (which is why I haven't had one in over two years) but I've gotten pretty good at eating healthy and maintaining my sanity.  In one of my ideal worlds, I pick deep red peppers from my garden, get up at dawn to milk my goats, collect eggs from the henhouse, sprout all my grains, make yogurt from my goat's milk, and my kids delight in my homemade cheeses.  In my other ideal world, I travel the continents, enjoy frequent museum visits, have lunches with friends, spend weeks camping, become a world class martial artist, write screenplays that actually get made, compete in figure competitions, spend hours frolicking at the beach (sans cellulite), build lifelike famous monuments out of Legos with my kids and have enough energy left over at the end of the day to carry on important conversations with my husband. Neither ideal is going to be fully realized and certainly not both of them.  I've realized I am my happiest somewhere in the middle.  I spend some time in the kitchen preparing traditional food but I also spend a lot of time outside of it enjoying other gifts in my life and yes…sometimes that means, for time's sake, I will use canned beans or even (gasp) take a trip through the drive-thru.
This is how I merge REAL food into my REALity to keep my sanity.
How do you make real food a part of your reality?
Hugs and High Fives,
jenn
If you enjoyed this this post please Subscribe to the RSS Feed.
Sign up for up to have posts emailed to your inbox.
Pin It