31 Days to a Better Body: Day 21 – KISS: Keep It Simple Superhero
Keep It Simple Superhero!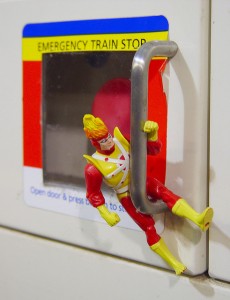 (source)
There is so much to be said for simplicity in all areas of life.  In regards to health, the simpler my workouts, my food, and my routine the easier it is to stick with it all.
I create simple workouts using exercises that give me the most bang for my buck.  For me, the more complicated a routine the harder it is to stick with it.  I like to "get er done" and move on my with life.  I workout at home or at parks near my house.  I use minimal equipment.  I make it interesting by giving myself simple challenges such as how many reps can I get done in a set time.
I love a gourmet meal as much as the next person but for day-to-day dinners we keep it simple.  Grilled or roasted meats, veggies, and fruits make up the majority of our diet.  I always keep a variety of seasonings and dressings on hand for variety.  I have about 14 favorite meals that I rotate through most nights of the week and one or two nights I experiment with new recipes.  If I make a more complicated main dish I'll have a simple side dish or vice versa.
Life is complicated enough on it's own without having to make complex dinners or keep up with hard to follow exercise programs.
Hugs and High Fives,
Jenn
Check out our family's adventures at New School Nomads as we plan to take a year long road trip through the United States!
If you enjoyed this post you can follow one of three ways! 1. Subscribe to the RSS Feed 2. "like" on Facebook, or 3. Sign up to have posts emailed to your inbox. Simple dimple!
Pin It