The Girl Hero Oscar Winner for Best Celebrity Arms
I'm not a big pop culture fan. Since quitting the gym, hence losing access to tabloid mags (not that I ever read them on the step mill), I haven't been able to keep up with celebrity gossip.  Indeed, I was SHOCKED last night while watching the Oscars at my in-laws to see Natalie Portman was pregnant.  As a side note, I found her acceptance speech authentic and touching. She even thanked her parent's for giving her life.  Speaking of moms!  Did anyone else get teary when Tom Hooper shared the story of how his "mum" found the story for his film? He finished with, "So with this tonight, I honor you, and the moral of the story is listen to your mother." Sniff.
Now onto more important things like the Girl Heroes third annual Oscar for Best Arms.
The Winner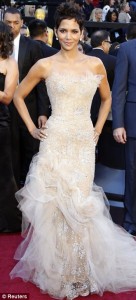 (source)
Halle Berry
The Nominations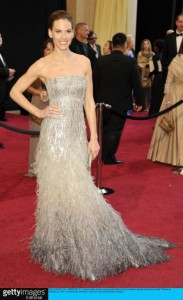 (source)
Hilary Swank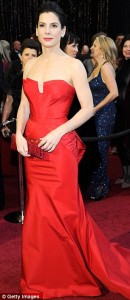 (source)
Sandra Bullock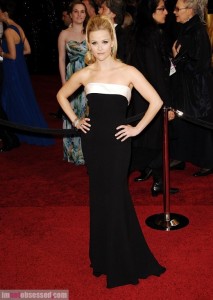 (Source)
Reese Witherspoon

(source)
Amy Adams
Amy Adams is adorable and such a classic beauty.  I became a fan when I saw her in Junebug.  Love that movie.
Non-Oscar Honorable Mention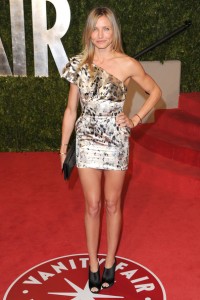 (source)
Cameron Diaz
Last year, Cameron Diaz, showed up on the red carpet with GORGEOUS arms winning the Girl Hero away for "Best Celebrity Arms".  (She was flattered as, I'm sure, are the rest of these lovely ladies.)  The year she showed up at the Vanity Fair After Party with the same lovely arms.  As opposed to different arms?  You know what I mean.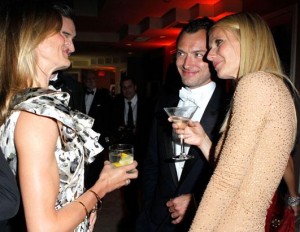 Notice the difference in her arm compared to Gwyneth's who prefers to follow the utterly ridiculous "no more than 3 pound rule".  (In all fairness, Cameron is holding her arm in a flexed position and Gwyneth's arm is extended.) This is not just genetics and dieting. While Cameron Diaz must have a very clean diet, I'm certain her gorgeous arms are also the result of hard work and discipline in the gym.
Did you watch the Oscars?  Boring or entertaining? (I admit to being a sucker for high glamour fashion.)  Who wore your favorite dress?  Which movies up for awards had you seen?
Hugs and High Fives,
Jenn
If you enjoyed this post please Subscribe to the RSS Feed.
or
Sign up to have posts emailed to your inbox.
Pin It