Fluffy Friday: Tough question for a "tough" trainer.
So this is not really fluffy and probably no longer Friday for you but in CA it's still Friday and I love alliteration so fluffy it is.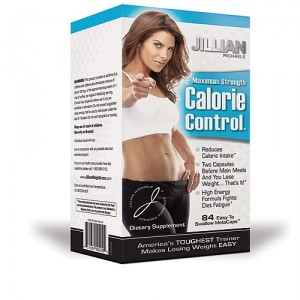 According to US weekly,  America's most reliable news source, that "America's Toughest Trainer" Jillian Michaels is being hit with a third lawsuit this month.   A woman in CA is claiming that her dietary supplement is made with potentially dangerous or lethal chemicals.  Earlier lawsuits alleged the product made false promises and customers were duped into buying a worthless product.  Really?  They don't work?  I'm shocked!
On one hand….
Regardless, if Jillian is a good trainer or not, she unarguably has influence over millions of people. Which is where the question arises.  Should Jillian, as a role model to millions, to put her face (and abs) on a bottle of "magic" pills?  I get it the truth, hard work & discipline, can't easily be bottled and sold for $29.99 but as a health and fitness celebrity that people trust is her choice the responsible one?
On the other hand..
Speaking of responsibility, we have our unhappy consumers angry that the magic pills aren't as magic as they were led to believe.  Maybe I should sue Victoria Secret because those panties sure don't make me the seductive temptress I was led to believe I would be?  I realize there's a big gap between panties and weight loss pills.  Most dietary supplements carry some amount of risk whereas panties are relatively risk free. I couldn't find out any information if the third woman was actually harmed by the pills.  Although, I can attest that my ego has been harmed many times walking into Victoria's Secret.
Was Jillian being irresponsible?  There are hundreds of weight loss supplements on the market.  Is she being targeted because she's a celebrity?  What about the personal responsibly of the consumers?
xoxo
j
If you enjoyed this this post please Subscribe to the RSS Feed.
Sign up to have posts emailed to your inbox.
Pin It