Travel Fit
Being active this week was easy in such a beautiful places with great weather.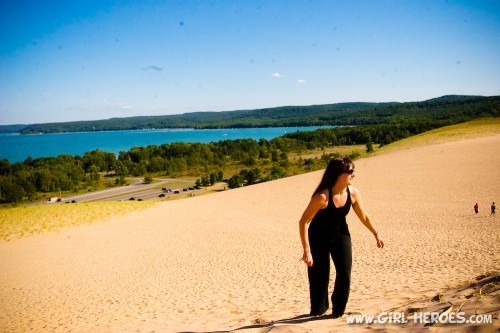 Monday we climbed the dunes in Sleeping Bear National Park.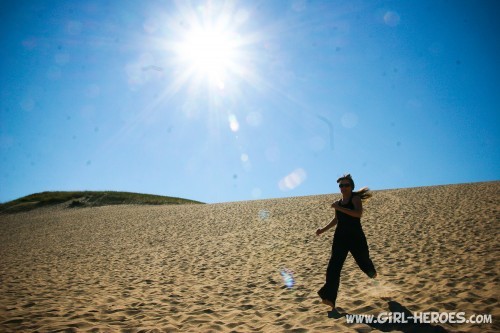 Going down is much more fun than going up.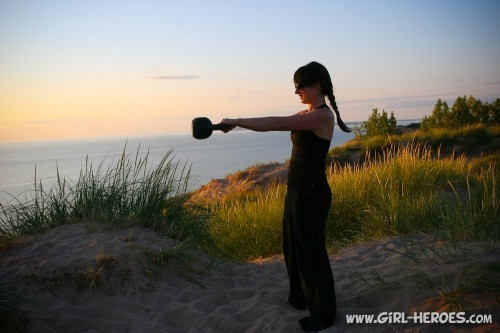 I also shot another kettlebell workout video for my state workouts while we were there.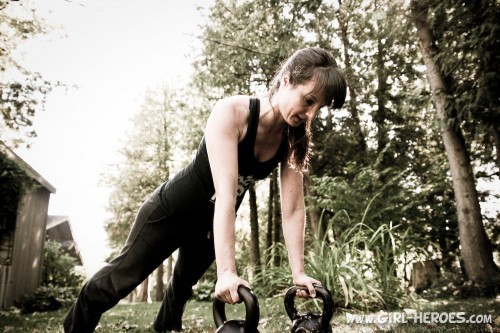 Tuesday morning I got in a strength workout at the campsite before we hit the road. Thing Two  loves taking pictures for me. He likes the extreme angles.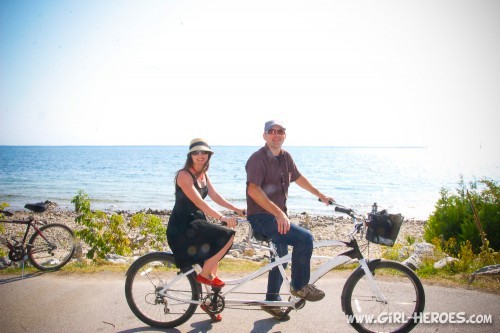 Wednesday Brent and I took an 8 mile tandem bike ride around Mackinac Island. It wasn't the hardest workout ever but it was one of the most fun.
I took Thursday off because I was busy with my grandparents who met us in St. Ignace for a few days.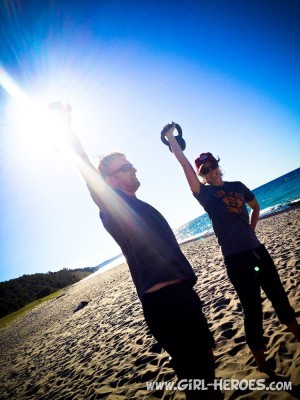 Friday Brent and I exercised on the beach of Lake Superior together. I've fallen in love with Lake Superior. So so beautiful. And no sharks.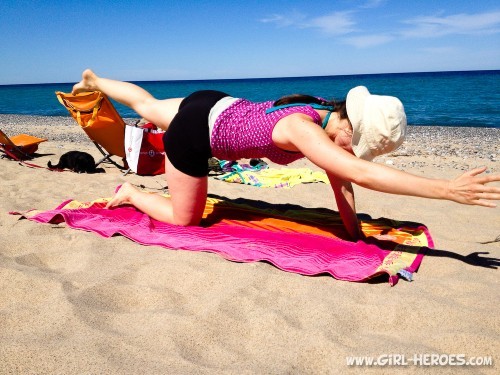 The boys and I spent Saturday morning on the beach. I did some tabata bodyweight circuits followed by some core work.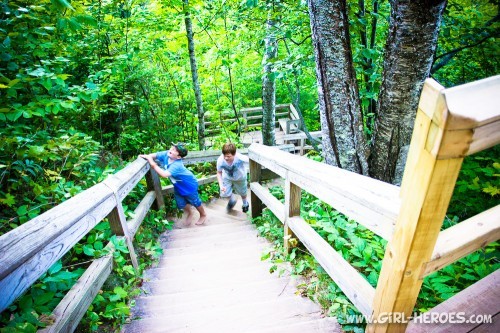 That afternoon we did some hiking and stair climbing.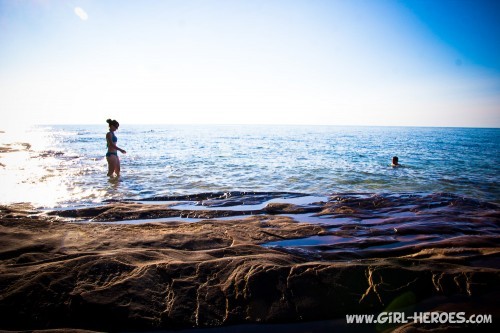 And swimming.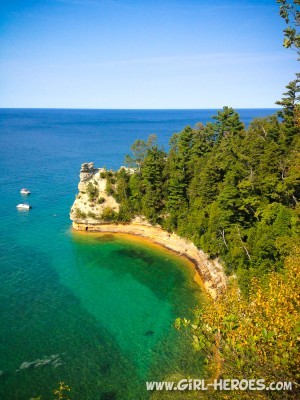 We spent most of Sunday driving but we did get in a short hike and swim before leaving Pictured Rocks.
Sharing my workout locations each week has been a good decision since, as I have said before, I tend to be sedentary by nature. It's good to have some accountability.
Have great day!
Hugs and High Fives,
Jenn
Keep up with my kettlebell workouts, real food recipes, and more in one of three ways! 1. Sign up to have posts emailed to your inbox. 2. Subscribe to the RSS Feed or 3. "like" Girl Heroes on Facebook. Simple dimple!
Journey with our family on the road at New School Nomads as we travel fulltime in RV through the United States!
Pin It