Fun Friday: Calendar Girl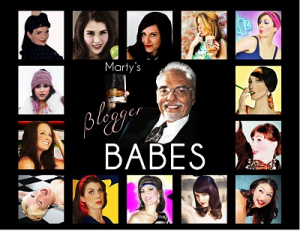 It's not everyday I get asked to be in calendar.  In fact, it's not every day that I put on make up or take a shower, for that matter.  Most of my days are spent hanging out with my kids wearing hoodies, shorts, and ,when it's cool outside, Uggs.  Yes, sometimes with shorts.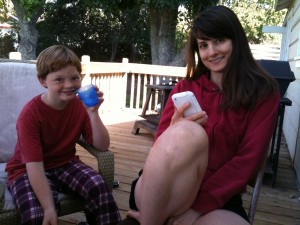 So when my good friend, Deb from Smoothie Girl Eats, asked me to take part in a "health blogger calendar" project I couldn't say no.  She asked us to do a pin-up style photo with something that represents our healthy lifestyle. Now doesn't every mom jump at the chance to wear red lipstick and fake eyelashes while holding a kettlebell.  The calendar was put together by Deb and her father, Marty, as a fun distraction during his last days of  his battle with cancer.  Deb tells the story how the idea came about  and the fun she had with her dad putting it together better than I ever could.   The calendars can be purchased for $15 including shipping with all proceeds going to USC Norris Cancer Hospital. Check out her site and email Deb at  LASmoothieGirl(at)gmail (dot) com if interested.
I've been going back and forth on whether or not to share a few more photos from the shoot. (I posted one a few months ago on a day I was feeling rather beastly.)  On one hand, I LOVE to see photos of bloggers.  On the other hand, it can come across as self-centered to some.  So at the risk of coming across as a self-centered weirdo with bad form (seriously DO NOT workout with kettlebells wearing leopard heels) here are couple pictures my husband took for the calendar. You can see all the other gorgeous bloggers and the photo that Marty chose for the calendar here.
Okay, now that I'm pretty certain my site will come up when people google "weird kettlebell girl" I can move on.
Do you like seeing pictures of bloggers? I love it and there are a few blogs where I wish the bloggers would post more pictures!
What prop would you pose with for "health" pin up shoot?
Hugs and High Fives,
Jenn
If you enjoyed this post please Subscribe to the RSS Feed.
or
Sign up to have posts emailed to your inbox.
Pin It