Morning Music Playlist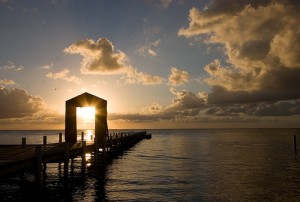 (source)
I'm going on my 10th day of being sick and it's starting to get to me.  Instead, of feeling sorry for myself or writing a long whiney post I thought I'd make a morning music happy-to-get-out-of-bed-and-enjoy-the-day playlist.  Or a fun upbeat workout playlist.
The first song link is to my iTunes affiliate account.  I also included the YouTube link so you can listen to the entire song if you should like since  iTunes only plays a snippet.
Happy to Get Out of Bed and Enjoy the Day Playlist
Yours to Keep – Teddybears (Youtube link)
Sing – Travis (Youtube Link)
Wake Up Boo!– The Boo Radleys (YouTube Link) If this doesn't make you want to snap and do jazz squares while getting ready then nothing will.
Beautiful Day – – U2 Cover by Sanctus Real  – Dare I say, I like this version better than the original. (YouTube Link)
True Faith – New Order  (YouTube Link) – I don't listen to these lyrics too deeply or they might be depressing.
Don't Panic – Coldplay (YouTube Link)
Shake Me Down – Cage the Elephant (YouTube Link)
Ray of Light – Madonna  (YouTube Link)
Sleep the Clock Around – Belle and Sebastian (YouTube Link) – Another song that I don't listen to the lyrics too deeply.  The beat makes me happy. I remember when I was younger getting up and dancing around Brent's room in the morning to this song.
Just Like Heaven – The Cure (YouTube Link)
Are you doing anything fun over the weekend??  I have another taekwondo tournament!  Hiiyaaa!
Hugs and High Fives,
Jenn
If you enjoyed this post please Subscribe to the RSS Feed.
or
Sign up to have posts emailed to your inbox.
Pin It