Family Bucket List
Saturday morning, my family and I sat around the breakfast table.  Rather than attack our "to-do" list that is the length of all of our arms combined (I'll explain later why it is so long.) we ended up procrastinating enjoying each other's company and making a family "bucket list".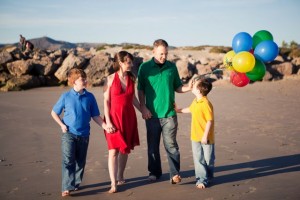 10 Things: Our Family Bucket List
(in no particular order)
1. Earn our black belts.  – I wrote a family bucket list about 9 or 10 years ago.  I lost my original list but this is one thing I remember being on it although at the time I had never taken a martial arts class.  I think it just goes to show the power of speaking our intentions.  Anyway we started taekwondo as a family two years ago.  I told the kids that if we started we weren't going to quit until we reached out black belt (barring injuries and serious financial hardship).  We made a few small sacrifices in order to pay for taekwondo including canceling our gym membership, less expensive cell phone plans, and very seldomly eating out.  Brent and I considered it an investment into, not only our health, but into our family.  It has turned out to be that and much more.  There has been some ups and downs over the last two years (7 years olds don't always like to practice) but we've stuck together cheering on each other.  Not only does it give us a common interest to share, we just love the camaraderie and friendship at our studio..  Anyway, we should be able to cross this off by the end of this year!
2. See all 50 States – We've only seen a handful but we are pretty confident this will happen.
3. Write, produce, and direct a film as a family – Brent does video work (and web and graphic design) for a living and we decided it would be fun (and usefel) to pass on some of those skills to the boys.  A few years ago, Brent and I shot our own short film. We think it would be an amazing learning experiece for the boys and, honestly, aside from family stuff, making our film was the most satisfying experience ever.  I'd love to do it again but with the entire family.
4. Play a song together – Brent is a drummer.  Thing 1 plays piano.  Thing 2 wants to learn guitar.  My entire life I've always wanted play an instrument.  If this doesn't happen then I'll pass out earplugs and sing.  I love the symbolism of all of us playing in harmony together even if I'm a bit off key. 😉
5. Backpack through Europe – Umm…why not!  I don't mind hostels and missed showers.  😉
6. Visit a Third World Country – Brent and I have been to slums in India, townships in South Africa, and through shanty towns in Mexico. Life. Changing.  It's very important to us that we remember that much of the world does not live like us.
7. Go on a Mission Trip – We like to go somewhere with the sole intent to love on and help others in some way.  Last year, we almost went to an orphanage in Mexico but there was an outbreak of swine flu.  While that didn't happen we're thinking something along those  lines.  It's very likely that this and #6 could go together.
8. Try Mountain Biking – The boys are still a little too young but when they are a bit older this could be something we all enjoy as a family (assuming my boys don't pick the hardest trails).

 I have visions of us spending a perfect Saturday afternoon scraped up and complaining exploring the mountains of Southern California by bike.
9. Be a Puppy Raiser – I met a lady at Trader Joe's the other day who had her "puppy in training" with her.  We talked a bit about the requirments and responsibilites of being a puppy raiser and she encouraged me to look into it.  All of us love animals so it seems like a great opportunity to love on animals, learn more about responsibility, perserverance, and helping others.
10. Hike the Skyline-to-Sea Trail – The Skyline-to-Sea trail runs almost 30 miles from the Santa Cruz mountain to the Pacific Ocean.  It passes through Castle Rock State Park and Big Basin Redwoods State Park.  Sounds like a perfect long weekend!
It seems doable and if not it doesn't hurt to dream.
On that note, I'll leave you with one of my favorite quotes.
"The greater danger for most of us lies not in setting our aim too high and falling short; but in setting our aim too low, and achieving our mark." – Michelangelo
Have you ever written a personal or family a bucket list?  Share something that's on it!!!
Hope you have a good weekend.  We have a taekwondo tournament and I'm sick.  Ugh!!!  I'll let you know how it goes!
Hugs and High Fives,
Jenn
If you enjoyed this post please Subscribe to the RSS Feed.
or
Sign up to have posts emailed to your inbox.
Pin It