Fluffy Friday : Pink
No Pink's not fluffy.  Her abs are rockin'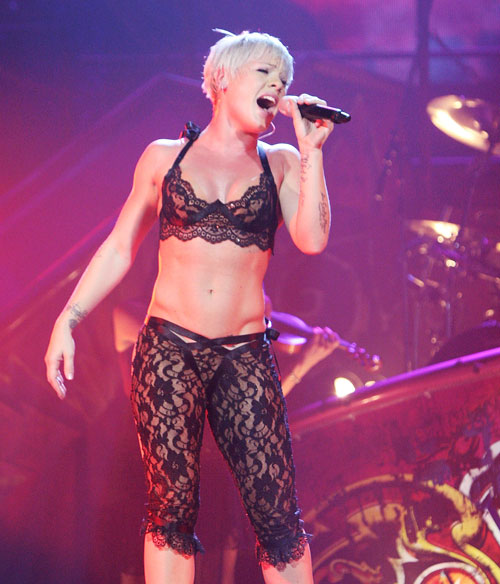 That outfit is not.
I just watched Behind the Scenes with Pink on the Women's Health Magazine website.
"I am a walking contradiction.  I go to extremes…….it's got to be organic, fresh fish, tofu, greens, and then I'll order a pizza at night and drink a bottle of wine."
Sounds familiar.  Anyone else relate?  Thanks Pink for keeping it real!
Speaking of fluff, the extra fluff I accumulated over the holidays is in its last days.  Tomorrow, I am going to the HKC workshop.  I'm really really really excited.  So excited, that I'm having trouble sleeping as if Santa is on his way with a kettlebell.
Have a great weekend!
xoxo
j
If you enjoyed this this post please Subscribe to the RSS Feed.
Sign up to have posts emailed to your inbox.
Pin It